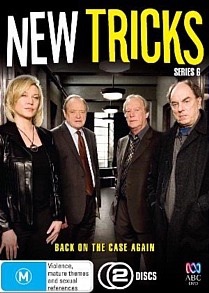 New Tricks : Series 6










Stars:
Director:
Language: English
Studio: Roadshow
Rated: M
DVD Release: December 2010
New Tricks returns for a sixth series, starring Amanda Redman, Dennis Waterman, Alun Armstrong and James Bolam as a team of ex-coppers brought out of retirement to investigate unsolved cases from the past. From solving crimes to fighting their own personal demons, the Unsolved Crime And Open Case Squad (UCOS) have their work cut out for them in this compelling new season. Episodes include: The War Against Drugs; The Truth Is Out There; Fresh Starts; Shadow Show; Death Of A Timeshare Salesman; The Last Laugh; Blood Is Thicker Than Water; and Finale.
---