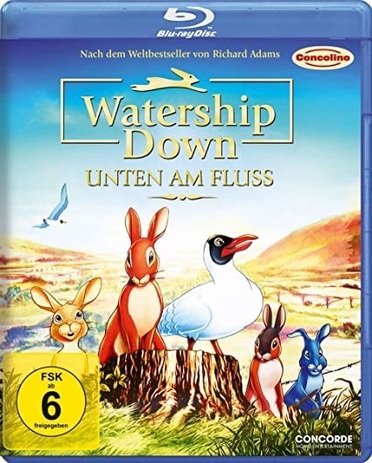 Watership Down : Unten am Fluss
(1978)
Watership Down
All the world will be your enemy, Prince with a Thousand Enemies, and when they catch you, they will kill you... but first they must catch you.










Stars: John Hurt, Richard Briers, Michael Graham Cox, John Bennett, Ralph Richardson
Director: Martin Rosen, John Hubley
Writer: Richard Adams, John Hubley, Martin Rosen
Language: English
Studio: Nepenthe Productions
Duration: 91
Rated: FSK 6
Eines Tages hat Fiver, ein Kaninchenjunge, dunkle Vorahnungen vom Untergang seines Baus. Daher macht er sich mit einer kleinen Gruppe sowie seinem Bruder Hazel auf den Weg, um ein neues Zuhause zu finden. Unterwegs müssen sie so manche gefährliche Situation bestehen und Feinde wie Raubtiere, Menschen und sogar ihrer eigene Spezies überlisten. Doch die Gemeinschaft lernt auf ihrem Weg auch neue Freunde kennen, die sie tatkräftig bei der Suche nach einer neuen Heimat unterstützen.
---
| | |
| --- | --- |
| John Hurt | Hazel |
| Richard Briers | Fiver |
| Michael Graham Cox | Bigwig |
| John Bennett | Capt. Holly |
| Ralph Richardson | Chief Rabbit |
| Simon Cadell | Blackberry |
| Terence Rigby | Silver |
| Roy Kinnear | Pipkin |
| Richard O'Callaghan | Dandelion |
| Denholm Elliott | Cowslip (voice) |
| Lynn Farleigh | Cat |
| Mary Maddox | Clover (voice) |
| Zero Mostel | Kehaar |
| Harry Andrews | Gen. Woundwort |
| Hannah Gordon | Hyzenthlay |
Genre: Adventure, Animation, Drama, Thriller
Media: Blu-ray