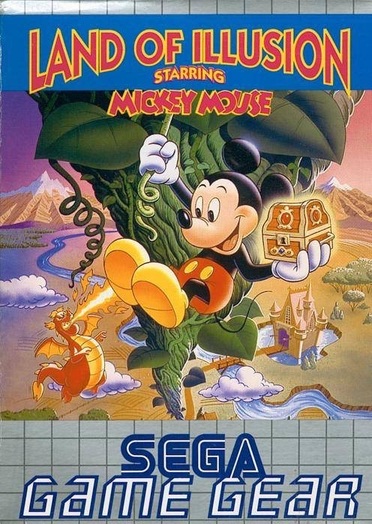 Land of Illusion starring Mickey Mouse
(1993)










Developer: SEGA
Platform: Sega Game Gear
Genre: Action, Adventure
Publisher: Sega Of America, Inc.
Series: Mickey Mouse Illusion
Rated: Everyone
Mickey Mouse is reading an interesting book and suddenly find himself in a strange, dreamy village. He is told that a curse has been placed on the village, turning its good magic into bad one. The evil Phantom, who lives in the castle in the clouds, is responsible for that! Mickey decides to help the villagers and to defeat the evil Phantom.