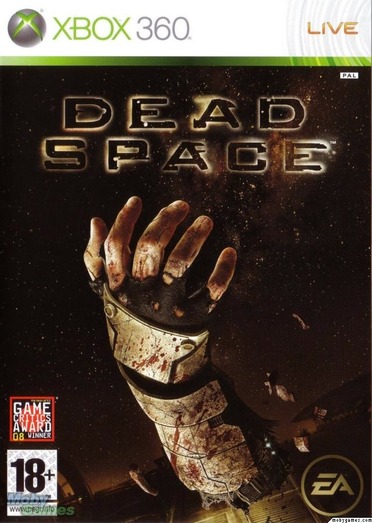 Developer: EA Redwood
Platform: Xbox 360
Genre: Action & Shooter
Publisher: EA
In the future, Earth's appetite for resources has become a major motivator for deep space exploration. Immense, privately-owned and operated mining ships called "planetcrackers" orbit planets and use sophisticated equipment to carve out entire city-sized chunks of rock, and reduce them to component elements and raw ore.

Communications with one of these planetcrackers, the USG Nishimura, have ceased while the ship is engaged in deep space mining operations.

The company's top engineer, Isaac Clarke, is sent to discover the problem and fix it. Once onboard the vessel, Clarke discovers that a terrifying alien presence has taken over the ship, and has horribly killed the crew. Weaponless and terrified, this lone engineer is burdened with much more than simple survival - he holds the fate of all mankind in his hands. Dismemberment: This game's core mechanic is the strategic dismemberment of alien appendages. In true survival horror fashion, you must conserve ammo - in true Hollywood horror fashion, it's all about seeing bone fragments and arterial spray fly across the room. Enemies in the game are resilient. The conventional wisdom that a headshot will stop an alien is thrown out in Dead Space. Setting and Atmosphere: Dead Space is an immersive, interactive horror movie experience. An emergent, panic-inducing audio system, an innovative Minority Report-style HUD, and a nuanced, scary pace that will sink you into the game experience. Unique Weaponry: Stasis Gun is used to slow charging aliens and to help solve puzzles. The Gravity Gun and unique projectile-based weaponry are mining tools - your ability to upgrade weapons increases as you progress through the game. Zero Gravity: Survive and destroy the aliens in Zero G environments. Manipulate gravity with Havok physics to solve puzzles and fight enemies.