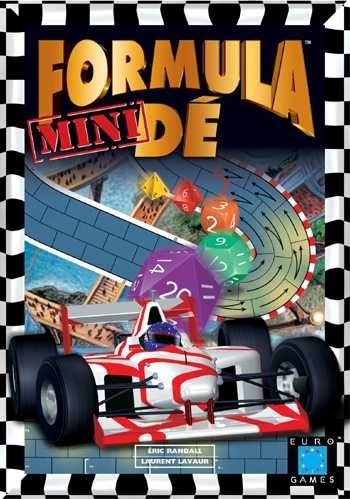 Platform: Bordspel
Genre: Dobbelen, Race
Publisher: Euro Games
Now's your chance to show 'em what you've got. You have one of the best jobs in the world... a driver for a Formula Dé race team. It's your first day in the newly constructed racecar that your team will drive in the upcoming race season. This car is one of the most highly engineerde racecars in the world... a Formula Dé racer. You will have to put the car through its paces on an exclusive track, and what better way to do that than to have a short 3-lap race against some other racers? In order to win the race, you must show exceptional finesse, skill and courage to control this high-strung machine. Take calculated risks by choosing at the optimal speed and the best lines through the corners. Floor it in the straightaways. Always try to take advantage of your fellow competitor's mistakes.
With Formula Dé Mini, you will truly experience the emotions of a real racecar driver. If you win, it won't be because of luck. It's because you really are the best driver!
Note: Formula Dé Mini is your 1st step into the world of Formula Racing. This all-new introductory version of Formula Dé celebrates the competitive spirit and camaraderie of motor racing, while integrating all the risks of true competition in an easy-to-play game.