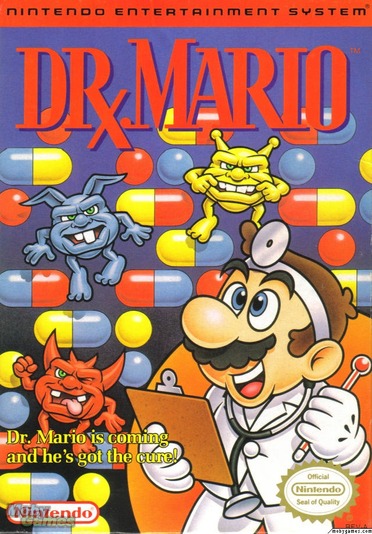 Developer: Nintendo
Platform: NES
Genre: Puzzle games
Publisher: Nintendo
Series: Mario
Rated: Everyone
This is an excellent game and if you were looking for a version of Tetris that was more challenging, than DR MARIO was for you. This game is sometimes very tricky, but it's very fun as well.
The object of the game is to match the colors of the pills that are being dropped onto the viruses below and by doing this killing them off, one by one. I really don't carw what anyone says but this game rocked. In Tetris, the challenge was to clear lines that are at the bottom and they build up. In DR MARIO you had to play the boards as they were giben and in most cases, the viruses were all over the place so placing some of the pills in the wrong place could come back to haunt you.
Like I said, the challenge to this game is great and it never got tired. Really check out DR MARIO it's worth it!
---
Features: Cartridge only. If Like New: in perfect or minor flaw condition If Good: has sticker(s), sticker residue, or minor problems If Acceptable has one or more flaws: has stickers, label torn, yellowing, black marker on it.