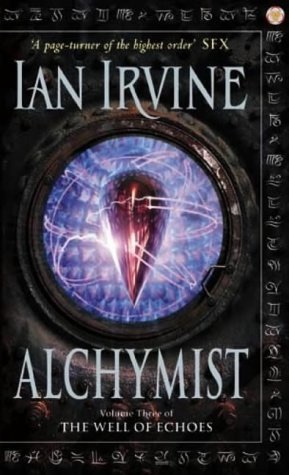 Author: Ian Irvine
Publisher: Orbit
Language: English
Pages: 720
Series: Three Worlds 2: The Well of Echoes
ISBN: 9781841491813
Genre: Fantasy
Format: Paperback
If definately not the best novel i have ever read this by far one of Irvinex27;s best and the best in his second quartet, at least.
Packed full of action, this novel continues the story of Nish and Tiaan in their seperate adventures and how the fate of the world unravels.
Not a Dickens, but still not without talent Irvine unwraps the characters through their events and procrastinations. And not a Herbert, still Irvine tries with great effort to perpetuate the world around his characters in some accordingly colourful form, which i feel lets down the book ever so slightly.
A good book with a clever conclusion and leaving the reader wanting more, but still, ix27;m afraid, not his magnum opus.