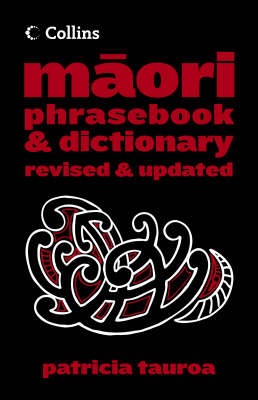 The Collins Maori Phrasebook
(1990)










Author: Patricia Tauroa
Publisher: HarperCollins
Language: English, Maori
ISBN: 9781869500054
Genre: Dictionary
Format: Paperback
E nga karangaranga maha, tena koutou katoa. This is a good and useful phrase taken from the book, and which translates as "to the many affilitations, greetings".
The whole book is actually like this and is structured in such a way that a learner can adopt as much or as little of the language as they want. The real beauty is that this book indicates when and where is a good time to use particular phrases, that is, it helps you put your phrases in the right context.
The book is easy to use, smart, easily digested by a learner and/or a more confident speaker of the Maori language.
My advice - BUY IT!!!!