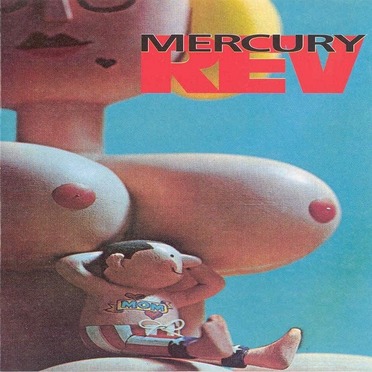 Mercury Rev










Label: Beggars Banquet
Duration: 53:49
Genre: Alternative & Punk
Boces is the second album by Mercury Rev, released in 1993. The band has explained the title as being inspired by the name of the Boards of Cooperative Educational Services in New York State, a vocational school system in the band's home state.
During the tour (on Lollapalooza) for this album, the band were forced off the stage for being too loud and noisy; according to legend, their soundman was taken away in a headlock.
The video for "Something for Joey" features black and white images of children in spacesuits juxtaposed with phallic images of rockets, and a bizarre plot involving Mercury Rev playing the song on a spaceship filled with naked women, while Ron Jeremy and another porn star play a sex god and goddess, respectively. Apparently, the parents of the children in the black and white shots were not told what the other images would be in the video, and were extremely upset to find out, forcing the director to re-edit the original video.
Since the late 1990s, Mercury Rev have very rarely (if ever) performed songs from Boces, as the songs remind the band of the turbulent circumstances surrounding its recording.
All songs written by Mercury Rev.
---
Track
Artist
Duration
Meth of a Rockette's Kick
10:29
Trickle Down
5:04
Bronx Cheer
2:49
Boys Peel Out
4:28
Downs Are Feminine Balloons
6:30
Something for Joey
4:06
Snorry Mouth
10:55
Hi-Speed Boats
4:00
Continuous Drunks and Blunders
0:48
Girlfren
4:39
Original Release: 1993-06-01
Producer: Mercury Rev
UPC: 74645321721, 5012093914022