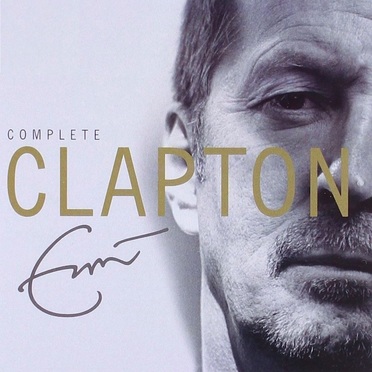 Eric Clapton










Label: Reprise Records
Duration: 2:36:03
Genre: Blues Rock
Eric Clapton: his music, his story. 36 of Eric's greatest songs from 1968 to 2006 in one collection for the first time ever! This 36 selection multi-disc set features hits from 1968 to 2006 including "Crossroads," Badge," "Layla," "Tears In Heaven," "Change The World" and much more.
Eric Clapton Photos
Eric Clapton Merchandise

More from Eric Clapton
"Clapton: The Autobiography"
"The Road to Escondido"
"Unplugged"
"Clapton Chronicles - The Best of Eric Clapton"
"The Cream of Clapton"
"461 Ocean Boulevard"
---
| Track | Duration |
| --- | --- |
| I Feel Free: Cream | |
| Sunshine of Your Love: Cream | |
| White Room: Cream | |
| Crossroads: Cream | |
| Badge: Cream | |
| Presence of the Lord: Blind Faith | |
| After Midnight | 3:09 |
| Let It Rain | 5:07 |
| Bell Bottom Blues | 5:02 |
| Layla | 7:10 |
| Let It Grow | 4:57 |
| I Shot The Sheriff | 4:23 |
| Knockin' on Heaven's Door | |
| Hello Old Friend | 3:35 |
| Cocaine | 3:36 |
| Lay Down Sally | 3:50 |
| Wonderful Tonight | 3:41 |
| Promises | 3:00 |
| I Can't Stand It | |
| I've Got A Rock 'n' Roll Heart | |
| She's Waiting | |
| Forever Man | 3:15 |
| It's In The Way That You Use It | |
| Miss you | |
| Pretending | 4:43 |
| Bad Love | 5:09 |
| Tears In Heaven | 4:35 |
| Layla Unplugged | |
| Running on Faith (Unplugged) | |
| Motherless Child | 2:59 |
| Change the World | |
| My Father's Eyes | |
| Riding With The King | 4:25 |
| Sweet Home Chicago | 5:17 |
| If I Had Possession Over Judgment | |
| Ride The River | 4:36 |
Original Release: 2007-01-01
UPC: 93624992479, 602517461932