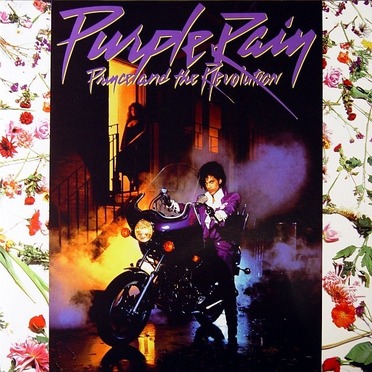 Prince & The Revolution










Label: Warner Bros
Duration: 43:48
Genre: Dance & Electronic
Purple Rain is the sixth studio album by Prince, the first to officially be credited to Prince & The Revolution, and is the soundtrack album to the 1984 film Purple Rain.
Purple Rain is regularly ranked among the best albums in pop music history. Time magazine ranked it the 15th greatest album of all time in 1993, and it placed 18th on VH1's Greatest Rock and Roll Albums of All Time countdown. Rolling Stone magazine ranked it the second-best album of the 1980s and 72nd on their list of the 500 Greatest Albums of All Time. Zounds magazine ranked it the 18th greatest album of all time. Furthermore, the album placed 4th in Plásticos y Decibelios' list of The Greatest Albums of All Time. Finally, in 2007, the editors of Vanity Fair labeled it the best soundtrack of all time and Tempo magazine named it the greatest album of the 1980s.
The 1000th issue of Entertainment Weekly dated July 4, 2008 listed Purple Rain at number one on their list of the top 100 best albums of the past 25 years. The RIAA lists it as having gone platinum 13 times over. To date, it has sold over 20 million copies worldwide, becoming the seventh best-selling soundtrack album of all time.
---
Track
Artist
Duration
Let's Go Crazy
4:39
Take Me With U
3:54
The Beautiful Ones
5:14
Computer Blue
3:59
Darling Nikki
4:14
When Doves Cry
5:54
I Would Die 4 U
2:49
Baby I'm A Star
4:24
Purple Rain
8:41
Original Release: 1984-01-08
Composer: Prince
Arranged By: Lisa Coleman, Prince
Producer: Prince & The Revolution
UPC: 75992511025, 75992511018, 791237780444