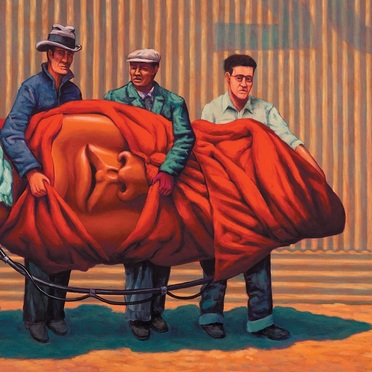 The Mars Volta










Label: Universal
Duration: 1:16:06
Genre: Rock, Alternative Rock, Prog Rock
Mars Volta are very different here in their expression: however I would not necessarily fit this as an album- it seems more accurately a stage of progression.
Frances the Mute had more of the feel of an album with its consistance in style- and by having more actual songs. This album rarely actually seems to go full in to song. There are outbursts which are undeniably funky and catchy- the places where they continue riffs and ideas through. But more often than not the album is in limbo between songs- not just in Limbo but often in solo.
The choice here is yours, I personally preferred the overall structure of Frances the Mute. The endless soloing in this album I often find to much in the struggle for the music to progress- amd it is more careless.
However, I still admire the album in its new approach to the Mars Volta sound- Mars Volta being one of the most exciting bands I can relate to the dead scene of modern day music.
---
Track
Vicarious Atonement
Tetragrammaton
Vermicide
Meccamputechture
Asilos Magdalena
Viscera Eyes
Day Of The Baphomets
El Ciervo Vulnerado
Original Release: 2006-09-12
Composer: Cedric Bixler-Zavala, Omar Rodríguez-López
Producer: Omar Rodriguez-Lopez
UPC: 602517028029