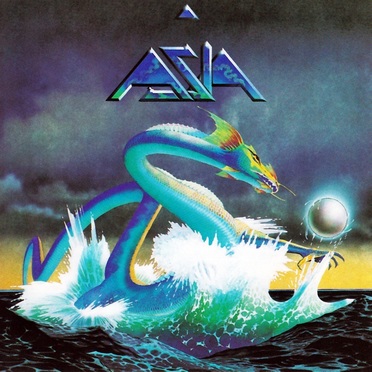 Asia










Label: Polydor Group
Duration: 44:18
Genre: Progressive Rock
I bought this album back in 1982 on the strength of hearing just the one track - "Only Time Will Tell". I thought it such a cracking good track from a band that had come out of nowhere that I rushed to the record shop and bought the LP.
I still today, 25 years on, think this album was the best I've ever bought. Only one of the nine tracks doesn't click with me, and that's One Step Closer, a rather flat sounding composition that sounds to me like album filler. Apart from that the contents can be replayed to me time after time (again)!.
I still hold Only Time Will Tell as my all-time Asia favourite, perhaps because of the fact it introduced me to the band, but I believe its so strong it would be up there in my top 5 anyway. Heat of The Moment begins with a powerful guitar riff intro and that sets the standard for the album. The band are polished, professional and gel together well. Pity their personalities didn't, away from the recording front, but that's life as they say. Sole Survivor and Time Again are gutsy, hard rock efforts that you can nod along to, and then comes the anti-war Wildest Dreams. Asia seemed to reserve one of these thematic numbers for most of their early albums.
Without You is a welcome break to the rockin', a gentle almost fantasy world number you can shut your eyes to and glide along with, then on to Cutting It Fine, which to me has one of the best melodies of the lot. The ending is a little curious and sadly leaves this one a bit flat at the end. Finally we end with Here Comes The Feeling and we're back to the rocking of the early tracks.
An excellent album and still to me the best Asia album of them all, and I've got the lot.
---
Track
Artist
Duration
Heat Of The Moment
3:55
Only Time Will Tell
4:48
Sole Survivor
4:51
One Step Closer
4:18
Time Again
4:48
Wildest Dreams
5:11
Without You
5:07
Cutting It Fine
5:40
Here Comes The Feeling
5:40
Original Release: 1982-01-01
Composer: Geoff Downes, Steve Howe, Carl Palmer, John Wetton
Producer: Mike Stone
UPC: 7599020082, 8811905422, 720642200827, 780014206826