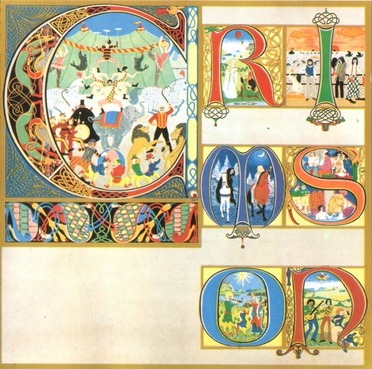 King Crimson










Label: Atlantic
Duration: 42:38
Genre: Rock
Lizard is the third studio album by the British band King Crimson, released in 1970. It was the second recorded by a transitional line-up of the group that never had the opportunity to perform live, following In the Wake of Poseidon. This would be the first (and only) album to feature bassist/vocalist Gordon Haskell, apart from his appearance on the song "Cadence and Cascade" from the previous album, and drummer Andy McCulloch as official members of the band.
The record is arguably King Crimson's most jazz-inflected album, developing further in the direction suggested by the track "Cat Food" on the previous album.
Haskell was previously a classmate of Fripp's at Queen Elizabeth's grammar school in Wimborne near Bournemouth, the pair having subsequently played together in local band the League of Gentlemen. After Haskell contributed vocals to the track "Cadence and Cascade" on In the Wake of Poseidon, Fripp asked him to become an official member of King Crimson for the recording of Lizard. Another supporting musician on In the Wake of Poseidon, saxophonist/flautist Mel Collins was also asked to become a full-time member of this line-up, as was drummer Andy McCulloch.
---
| Track | Duration |
| --- | --- |
| Cirkus (Including Entry of the Chameleons) | 6:28 |
| Indoor Games | 5:39 |
| Happy Family | 4:24 |
| Lady of the Dancing Water | 2:45 |
| Lizard: Prince Rupert Awakes/Bolero-The Peacock's Tale/The Battle ... | |
| Prince Rupert Awakes | 4:36 |
| Bolero - The Peacock's Tale | 6:39 |
| The Battle Of Glass Tears (Including Dawn Song, Last Skirmish, Prince Rupert's Lament) | 10:58 |
| Big Top | 1:13 |
Original Release: 1970-01-01
UPC: 5012985300421, 17046150422, 633367400321