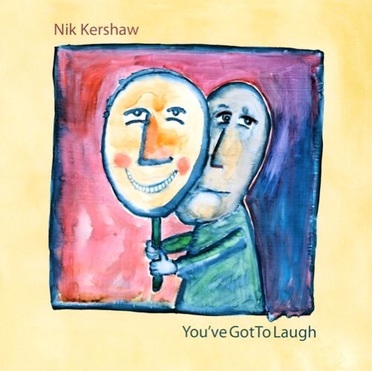 You've Got To Laugh
(2006)
Nik Kershaw










Label: Shorthouse Records
Genre: Rock, Alternative Rock, Pop Rock
(P) 2006 Shorthouse Records Ltd.
(C) 2006 Shorthouse Records Ltd.
The copyright in this recording is owned by Shorthouse Records Ltd.
Manufactured and printed by www.a1cds.co.uk
Made in the E.U.
Julian's drums recorded at Wispington Studios.
Tracks 8 & 12 mixed at Wispington Studios.
Mastered at Super Audio Mastering, Devon.
All songs published by Zomba Music.
Congratulations on purchasing your genuine ShortHouse Compact Disc. When played on CD compatible equipment, it will make strange and bewildering noises not dissimilar to music. Store in a cold dark place, water occasionally and it should supply you with hours of harmless fun. And remember, as well as being round and shiny, it's almost completely free of saturated fats!
Warning: This product may contain traces of irony.
Douglas John Kershaw
24-2-1920 - 30-7-2005
www.nikkershaw.net
---
Track
Can't Get Arrested
Oh You Beautiful Thing
Lost
All About You
Promises, Promises
I Hope You're Happy Now
Old House
Yeah, Yeah
Born Yesterday
Loud, Confident And Wrong
She Could Be The One
You Don't Have To Be The Sun
Original Release: 2006-01-01
UPC: 5036643001475