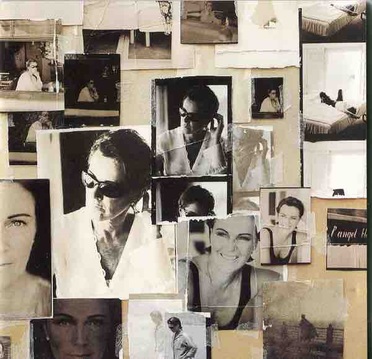 Frida










Label: Anderson Records
Duration: 44:45
Genre: Rock, Synth Pop, Pop Rock, Electronic
16-page booklet: lyrics, credits, photos
May come with hype sticker attached on jewel case front (see images).
Includes interactive section "FridaInteraktiv" with the main sections:
– Anders Glenmark och Frida
– bakom kulisserna (behind the scenes)
– video - även en blomma
– sång texter (lyrics)
– om Frida (about Frida)
– fråga Frida (ask Frida)
The section opens as an interface that gives access to video clips (mov) and sound files (aif) and displays texts (txt) and images (tif). Playable on PC and Mac. The section is only mentioned "under the tray", printed on the back insert flipside (visible through the clear tray).
Recorded and mixed: spring/summer 96 at Polar Music Studios, Stockholm
Strings recorded at Sveriges Radio, studio 2
Drums on "Sista Valsen Med Dig" recorded at Cirkus, Djurgården
Tryck: Eko
P&C 1996 ANDERSON RECORDS [booklet rear, rear sleeve]
[P]&[C] 1996 Anderson Records [disc face]
---
| Track | Duration |
| --- | --- |
| Älska Mig Alltid | 4:33 |
| Ögonen | 4:18 |
| Även En Blomma | 4:36 |
| Sovrum | 3:47 |
| Hon fick som hon ville | 4:36 |
| Alla Mina Bästa År | 4:41 |
| Lugna Vatten | 3:27 |
| Vem Kommer Såra Vem Ikväll | 4:32 |
| Sista Valsen Med Dig | 5:29 |
| Kvinnor som springer | 4:46 |
| FridaInteraktiv | |
Original Release: 1996-01-01
Composer: Anders Glenmark, Frida, Ture Rangström
Arranged By: Anders Glenmark
Producer: Anders Glenmark
UPC: 7330344100016