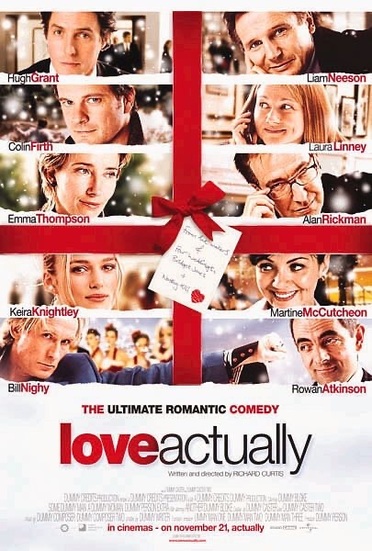 It's All About Love... Actually.










Stars: Colin Firth, Liam Neeson, Gregor Fisher, Sienna Guillory, Rory Macgregor, Bill Nighy, Emma Thompson
Director: Richard Curtis
Writer: Richard Curtis
Language: English
Studio: Universal Pictures Video
Duration: 129
Rated: M
The characters are falling in love, falling out of love, some are with right people, some are with the wrong people, some are looking to have an affair, some are in the period of mourning; a capsule summary of reality. Love begins and love ends. They flirt a lot. They are all flirting with love. At all ages and social levels, love is the theme. Romantic love and brotherly love is the hotchpotch through out the movie. Most of the movie is filmed in London, during Christmas and the characters all ended up at Heathrow airport a very uplifting note.
---
| | |
| --- | --- |
| Colin Firth | Jamie |
| Liam Neeson | Daniel |
| Gregor Fisher | Joe |
| Sienna Guillory | Jamie's Girlfriend |
| Rory MacGregor | Engineer |
| Bill Nighy | Billy Mack |
| Emma Thompson | Karen |
| Lulu Popplewell | Daisy - Her Daughter |
| Kris Marshall | Colin Frissell |
| Heike Makatsch | Mia |
| Martin Freeman | John |
| Joanna Page | Just Judy |
| Chiwetel Ejiofor | Peter |
| Andrew Lincoln | Mark |
| Keira Knightley | Juliet |
Genre: Comedy
Media: DVD
Sound: DTS