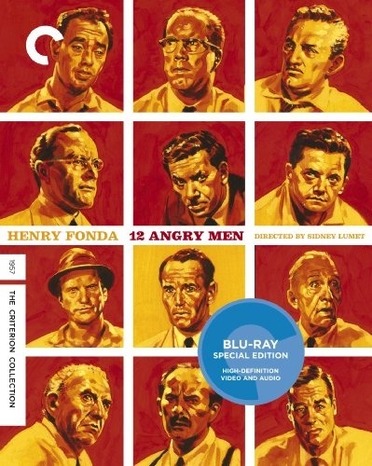 ...it explodes like twelve sticks of dynamite!










Stars: Ed Begley, Henry Fonda, Jack Warden, Jack Klugman, E.G. Marshall
Director: Sidney Lumet
Writer: Reginald Rose
Language: English
Studio: Criterion Collection
Duration: 96
Rated: NR
DVD Release: November 2011
"12 Angry Men", by Sidney Lumet, may be the most radical big-screen courtroom drama in cinema history. A behind-closed-doors look at the American legal system as riveting as it is spare, the iconic adaptation of Reginald Rose's teleplay stars Henry Fonda as the initially dissenting member of a jury of white men ready to pass judgment on a Puerto Rican teenager charged with murdering his father. What results is a saga of epic proportions that plays out in real time over ninety minutes in one sweltering room. Lumet's electrifying snapshot of 1950s America on the verge of change is one of the great feature-film debuts.
---
| | |
| --- | --- |
| Martin Balsam | Juror 1 |
| John Fiedler | Juror 2 |
| Lee J. Cobb | Juror 3 |
| E.G. Marshall | Juror 4 |
| Jack Klugman | Juror 5 |
| Edward Binns | Juror 6 |
| Jack Warden | Juror 7 |
| Henry Fonda | Juror 8 |
| Joseph Sweeney | Juror 9 |
| Ed Begley | Juror 10 |
| George Voskovec | Juror 11 |
| Robert Webber | Juror 12 |
Genre: Drama
Media: Blu-ray
Sound: LPCM Mono (48kHz, 24-bit)