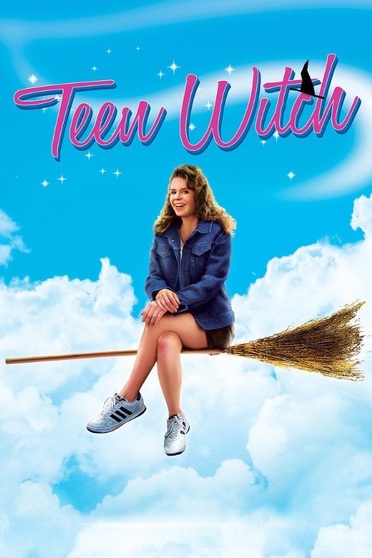 Fall under her spell.










Stars: Robyn Lively, Dan Gauthier, Joshua John Miller, Caren Kaye, Dick Sargent
Director: Dorian Walker
Writer: Robin Menken, Vernon Zimmerman
Language: English
Studio: Trans World Entertainment (TWE)
Duration: 90
Rated: PG-13
DVD Release: July 2005
Louise is not very popular at her highschool. Then she learns that she's descended from the witches of Salem and has inherited their powers. At first she uses them to get back at the girls and teachers who teased her and to win the heart of the handsome footballer's captain. But soon she has doubts if it's right to 'cheat' her way to popularity.
---
| | |
| --- | --- |
| Robyn Lively | Louise Miller (as Robyn Elaine Lively) |
| Dan Gauthier | Brad Powell |
| Joshua John Miller | Richie Miller (as Joshua Miller) |
| Caren Kaye | Margaret Miller |
| Dick Sargent | Frank Miller |
| Lisa Fuller | Randa |
| Mandy Ingber | Polly |
| Amanda Ingber | Polly (as Mandy Ingber) |
| Zelda Rubinstein | Madame Serena |
| Noah Blake | Rhet |
| Tina Caspary | Shawn (as Tina Marie Casapary) |
| Megan Gallivan | Kiki (as Megan A. Gallivan) |
| Alsari Al-Shehali | Vincent (as Alssari Al-Shehail) |
| Shelley Berman | Mr. Weaver (as Shelly Berman) |
| Marcia Wallace | Ms. Malloy |
| Daniel William Carter | Geek (as Dan Carter) |
| Tona Dodd | Mrs. Crocker |
| Cherie Franklin | Ms. Luger |
| Gary Schwartz | Dean Howell |
| Wendy Brainard | Geeky Girl |
| Ponti Lambros | Stagehand |
| Alana H. Lambros | Geena |
| Kevin Best | Attendant |
| Brett Baxter Clark | Bruiser (as Brett Clark) |
| Ralph Baker | Cop |
| Jared Chandler | David |
| Alexana Lambros | Sally |
| Cindy Valentine Leone | Shana (as Cindy Valentine) |
| Lawrence Raymond Banister | Disc Jockey Armando |
| Diesko Boyland Jr. | Dancer |
| Richard Brainard | Dancer |
| Margi Gould | Dancer |
| Christy Ferutta | Dancer |
| Douglas Jamochian | Dancer |
| Jimmy Locust | Dancer |
| Lee Mattox | Dancer |
| Gina Consuela Rose | Dancer (as Gina Rose) |
| Louise Ruck | Dancer |
| Robert Sadat | Dancer |
| Vincent Zamora | Dancer |
| Rick Kelly | Dancer |
| Michelle Whitney-Morrison | Dancer (as Michelle Whitney Morrison) |
| Jill Marie Boeneke | Dancer |
| Michael Hartung | Guitarist |
| Jimmy Keegan | Drums (as James Keegan) |
| Kevin Wyatt | Bass |
| Matt Walker | Keyboardist |
| Cathy Car | Singer |
| Guy Noland | Dancer |
| Andy Steinlen | Dancer |
| Rita Wilson | Dancer |
Genre: Comedy, Fantasy, Romance
Media: DVD
Sound: Dolby Digital 2.0 Surround