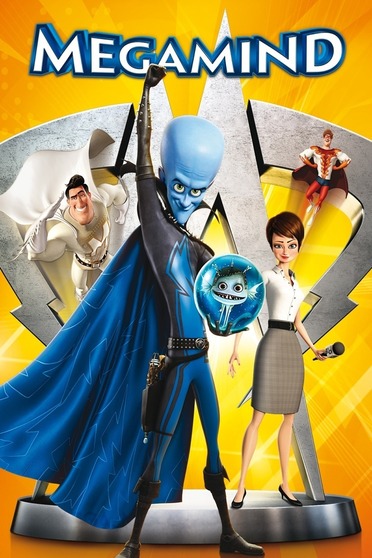 The supervillain Megamind finally conquers his nemesis, the hero Metro Man... but finds his life pointless without a hero to fight.










Stars: Will Ferrell, Tina Fey, Jonah Hill, David Cross, Brad Pitt
Director: Tom McGrath
Writer: Alan J. Schoolcraft, Brent Simons
Language: English
Studio: DreamWorks Animation
Duration: 95
Rated: PG
When a cunning supervillain (voiced by Will Ferrell) accidently kills his crime-fighting nemesis, the rogue suddenly finds life boring and uninspired. So, he creates a new enemy (Jonah Hill) who seeks to destroy the world, forcing Megamind to play the hero role for once in his life. This hilarious 3D animated feature from director Tom McGrath (Madagascar) also features the voices of Brad Pitt and Tina Fey.
---
| | |
| --- | --- |
| Will Ferrell | Megamind (voice) |
| Tina Fey | Roxanne Ritchie (voice) |
| Jonah Hill | Tighten (voice) |
| David Cross | Minion (voice) |
| Brad Pitt | Metro Man (voice) |
| Ben Stiller | Bernard (voice) |
| Justin Theroux | Megamind's Father (voice) |
| Jessica Schulte | Megamind's Mother (voice) |
| Tom McGrath | Lord Scott / Prison Guard (voice) |
| Emily Nordwind | Lady Scott (voice) |
| J.K. Simmons | Warden (voice) |
| Ella Olivia Stiller | Schoolchild (voice) |
| Quinn Dempsey Stiller | Schoolchild (voice) |
| Brian Hopkins | Prisoner (voice) |
| Christopher Knights | Prison Guard (voice) |
Genre: Animation
Media: DVD
Sound: Dolby Digital