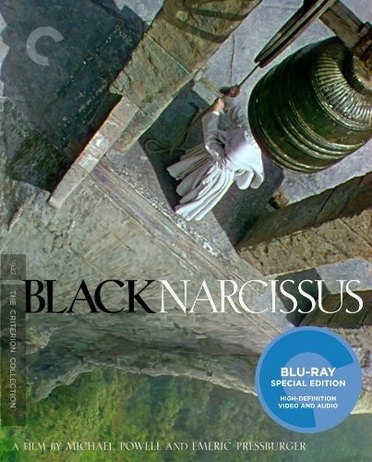 Exquisite Yearning ! . . . Exotic Living ! High in a hidden mountain village of a strange land and extravagant dreams and desires become exciting realities !










Stars: Deborah Kerr, Flora Robson, Jean Simmons
Director: Michael Powell, Emeric Pressburger
Writer: Rumer Godden, Michael Powell, Emeric Pressburger
Language: English
Studio: Criterion Collection
Duration: 154
Rated: Parental Guidance
DVD Release: June 2008
This explosive work about the conflict between the spirit and the flesh is the epitome of the sensuous style of filmmakers Michael Powell and Emeric Pressburger (I Know Where I'm Going!, The Red Shoes). A group of nuns—played by some of Britain's best actresses, including Deborah Kerr (From Here to Eternity, An Affair to Remember), Flora Robson (The Rise of Catherine the Great, Wuthering Heights), and Jean Simmons (Great Expectations, Hamlet)—struggles to establish a convent in the snowcapped Himalayas; isolation, extreme weather, altitude, and culture clashes all conspire to drive the well-intentioned missionaries mad. A darkly grand film that won Oscars for its set design and for its cinematography by Jack Cardiff (The Red Shoes, The African Queen), Black Narcissus is one of the greatest achievements by two of cinema's true visionaries.
---
| | |
| --- | --- |
| Deborah Kerr | Sister Clodagh |
| Flora Robson | Sister Philippa |
| Jean Simmons | Kanchi |
| Jenny Laird | Sister Honey |
| Judith Furse | Sister Briony |
| Kathleen Byron | Sister Ruth |
| Esmond Knight | The Old General |
| Sabu | The Young General |
| David Farrar | Mr. Dean |
| May Hallatt | Angu Ayah |
| Eddie Whaley Jr. | Joseph Anthony |
| Shaun Noble | Con |
| Nancy Roberts | Mother Dorothea |
| Ley On | Phuba |
| Brian Easdale | Composer |
| Jack Cardiff | Cinematographer |
Genre: Drama
Media: Blu-ray
Sound: LPCM Mono (48kHz, 24-bit)