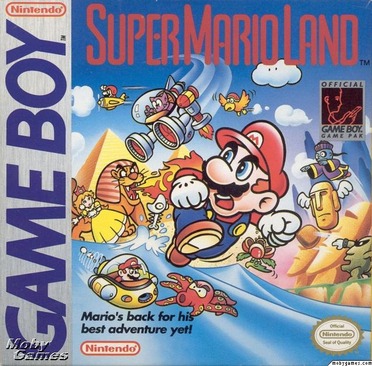 Developer: Nintendo
Platform: Game Boy
Genre: Adventure
Publisher: Nintendo Co., Ltd.
Series: Super Mario Bros.
Rated: Everyone
Super Mario Land is the first Game Boy platformer for Mario.
In Super Mario Land you, as Mario, must save Princess Daisy, rather than Princess Toadstool, from her kidnappers, all the while collecting bonuses (mushrooms and plants that will give you the ability to grow and launch fireballs), coins (a hundred of which will grant you an extra life) and move through bizarre lands, battling the evil minions.
---
Features: 4 big worlds 2 different vehicles for Mario to commandeer Collect power-ups including the new Super Ball Compatible with all Game Boy systems