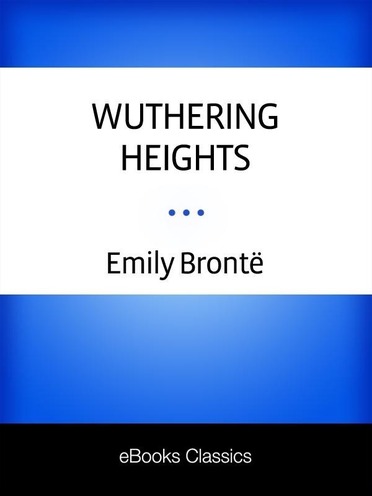 Author: Emily Bronte, Roy Blatchford, Celeste Flower
Illustrator: With Wood Engravings by Fritz Eichenberg
Publisher: Longman
Language: English (Original Language), English (Published)
Pages: 384
Series: Writers of the English Speaking World
ISBN: 9780582077829
Genre: Novel
Format: Paperback
WH is, essentially, a story about turbulent people living in a turbulent place. I don't think Bronte meant her characters to fit certain "social types" or be analogies for something else but to be real people unfortunately in very difficult circumstances and I believe that is how WH is best read.
As dark, haunting and changeable as the other Bronte sisters' infamous classic: Charlotte's Jane Eyre is personal and gently loving- the two novels are both works of genius but a million miles from each other. However, both have wonderful descriptions of the Yorkshire moors and a sense of real feeling behind their story line.
One of WH strengths is its change of narrative voice- there are two main narrators and letters and other media between. This gives a sense of many people affected by one story thus heightening the strength of Heathcliff and Cathy's passion.
The end of WH is one of the most discussed in literature and if you are reading it for the first time the question of whether it's happy or not will occupy you for a long time.
With so much literary criticism spent on WH it is difficult to add original comments. So I would simply urge you, if you haven't read it yet, to get a copy- it will live with you forever.