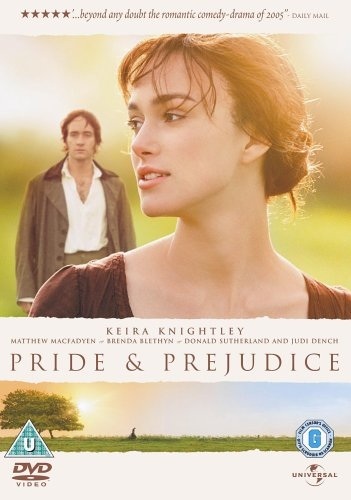 A romance ahead of its time.










Stars: Keira Knightley, Matthew MacFadyen, Brenda Blethyn, Donald Sutherland, Judi Dench
Director: Joe Wright
Writer: Deborah Moggach
Language: English
Studio: Universal Pictures
Duration: 121
Rated: Universal, suitable for all
DVD Release: February 2006
Rightly winning wide acclaim on both sides of the Atlantic, this latest take on Jane Austen's classic "Pride & Prejudice" is a real, all-round triumph. The age-old story still holds real resonance, and it follows the tale of five sisters dealing with love, and the many trials and tribulations that brings.
There are so many delights to director Joe Wright's take on the story, and his direction is a strong place to start. In spite of having to condense the tale to fit a movie running time, he nonetheless injects a real energy and intelligence to his retelling, and he's served supremely well by his cast. Backed up by strong support by the likes of Brenda Blethyn and Donald Sutherland, it's Keira Knightley in the lead turn who's a real surprise here. Her performance is a real joy, and very much at the core of the film's success.
The film inevitably draws comparison with the superb 1995 BBC adaptation, and while arguably it doesn't quite scale the same peaks, it's to the credit of the filmmakers that their version still holds strong. For this is a tremendously enjoyable drama, and one that should continue to find an audience for a long time to come. An excellent film.--"Simon Brew"
---
Genre: Drama
Media: DVD
Sound: Dolby Digital 5.1