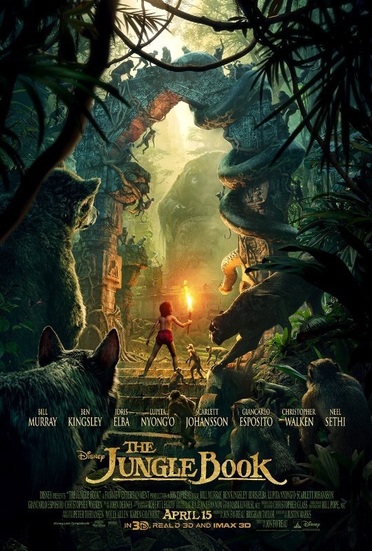 The legend will never be the same.










Stars: Neel Sethi, Bill Murray, Ben Kingsley, Idris Elba, Lupita Nyong'o
Director: Jon Favreau
Writer: Screenplay by Justin Marks, Based on the Book by Rudyard Kipling
Language: English
Studio: Walt Disney Studios
Duration: 106
Rated: PG
DVD Release: August 2016
In an epic adventure directed by Jon Favreau (IRON MAN), Mowgli, a man-cub raised in the jungle by a family of wolves, embarks on a captivating journey of self-discovery when he's forced to abandon the only home he's ever known. Featuring an all-star voice cast including Bill Murray, Ben Kingsley and Scarlett Johansson, THE JUNGLE BOOK is "stunning" (Todd McCarthy, The Hollywood Reporter).
---
| | |
| --- | --- |
| Neel Sethi | Mowgli |
| Bill Murray | Baloo (voice) |
| Ben Kingsley | Bagheera (voice) |
| Idris Elba | Shere Khan (voice) |
| Lupita Nyong'o | Raksha (voice) |
| Scarlett Johansson | Kaa (voice) |
| Giancarlo Esposito | Akela (voice) |
| Christopher Walken | King Louie (voice) |
| Garry Shandling | Ikki (voice) |
| Brighton Rose | Gray (voice) |
| Emjay Anthony | Young Wolf (voice) |
| Max Favreau | Young Wolf (voice) |
| Chloe Hechter | Young Wolf (voice) |
| Asher Blinkoff | Young Wolf (voice) |
| Knox Gagnon | Young Wolf (voice) |
| John Debney | Composer |
| Bill Pope | Cinematographer |
| Adam Gerstel | Editor |
| Mark Livolsi | Editor |
| Christopher Glass | Production Designer |
Genre: Adventure, Drama, Family, Fantasy
Media: Blu-ray
Sound: AC-3