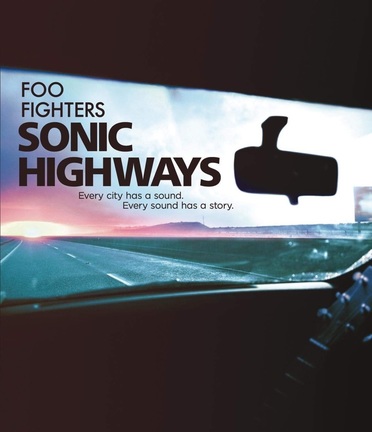 Foo Fighters : Sonic Highways
(2015)
Sonic Highways
Every city has a sound. Every sound has a story.










Stars: Steve Albini, Ryan Florig, David Fricke, Dave Grohl, Buddy Guy
Director: Dave Grohl
Language: English
Studio: Roswell Films
Duration: 60
Rated: See all certifications
DVD Release: April 2015
The Critically Acclaimed 8 episode series Plus, 10 extended interviews & More than 150 minutes of never before seen footage, inside the recording of Sonic Highways.Sonic Highways is an American TV documentary series created for HBO by Dave Grohl. The documentary was made concurrently with Foo Fighters' eighth album, Sonic Highways. Grohl described the project as "a love letter to the history of American music". Each episode features interviews with artists who recorded at the respective studios. Among them are Dolly Parton, Ian MacKaye of Minor Threat and Fugazi, Paul Stanley of Kiss, Joe Walsh of Eagles, Nancy Wilson of Heart, Rick Nielsen of Cheap Trick, Zac Brown, and Gary Clark, Jr. There was also collaboration with the Preservation Hall Jazz Band in New Orleans, which led to a live performance with Trombone Shorty.
---
| | |
| --- | --- |
| Steve Albini | Himself (1 episode, 2014) |
| Ryan Florig | Handsome Dude on Bike (1 episode, 2014) |
| David Fricke | Himself (1 episode, 2014) |
| Dave Grohl | Himself (1 episode, 2014) |
| Buddy Guy | Himself (1 episode, 2014) |
| Taylor Hawkins | Himself (1 episode, 2014) |
| Rami Jaffee | Himself (1 episode, 2014) |
| Nate Mendel | Himself (1 episode, 2014) |
| James Murphy | Himself (1 episode, 2014) |
| Jason Narducy | Himself (1 episode, 2014) |
| Rick Nielsen | Himself (1 episode, 2014) |
| Chris Shiflett | Himself (1 episode, 2014) |
| Pat Smear | Himself (1 episode, 2014) |
| Butch Vig | Himself (1 episode, 2014) |
| Muddy Waters | Himself (archive footage) (1 episode, 2014) |
| James A. Rota | Executive Producer |
| John Ramsay | Executive Producer |
| John Cutcliffe | Editor |
| Kristin McCasey | Editor |
| Grant MacDowell | Editor |
| Brian Lazarte | Editor |
| Lenny Mesina | Editor |
| Kenny Stoff | Cinematography |
| Jessica Young | Cinematography |
| Scott Reeder | Himself 2 episodes, 2014 |
| Joe Walsh | Himself 2 episodes, 2014 |
Genre: Music
Media: Blu-ray