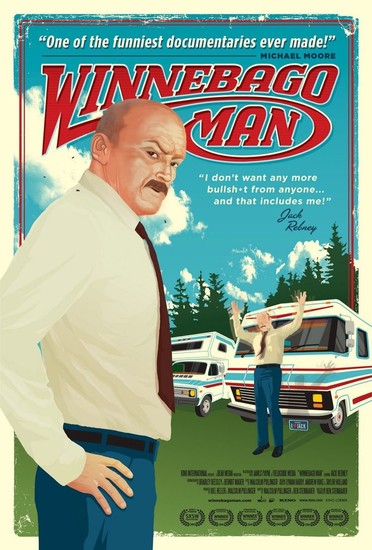 Will you do me a kindness?










Stars: Jack Rebney, Ben Steinbauer, Keith Gordon, Nick Prueher, Joe Pickett
Director: Ben Steinbauer
Writer: Malcolm Pullinger, Ben Steinbauer
Language: English
Studio: Kino International
Duration: 86
Rated: NR
DVD Release: July 2011
Jack Rebney is the most famous man you've never heard of - after cursing his way through a Winnebago sales video, Rebney's outrageously funny outtakes became an underground sensation and made him an internet superstar. Filmmaker Ben Steinbauer journeys to the top of a mountain to find the recluse who unwittingly became the "Winnebago Man."
---
| | |
| --- | --- |
| Jack Rebney | Himself |
| Ben Steinbauer | Himself |
| Keith Gordon | Himself |
| Nick Prueher | Himself |
| Joe Pickett | Himself |
| Douglas Rushkoff | Himself |
| Cinco Marnes | Himself |
| Charlie Sotelo | Himself |
| Cinco Barnes | Himself |
| Alan Berliner | Himself |
| Mike Mitchell | Himself |
| Alexsey Vayner | Himself |
Genre: Biography, Documentary
Media: DVD
Sound: Dolby