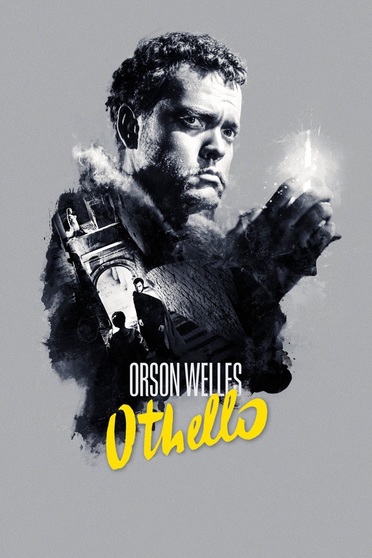 The Tragedy of Othello: The Moor of Venice
Everything Comes Full Circle...










Stars: Orson Welles, Micheál MacLiammóir, Robert Coote, Suzanne Cloutier, Hilton Edwards
Director: Orson Welles
Writer: William Shakespeare, Jean Sacha, Orson Welles
Language: English
Studio: MVCI
Duration: 93
Originally titled, "The Tragedy of Othello: The Moor of Venice" this is Orson Welles' magnificent screening of Shakespeare's immortal tragedy.
++++ DVD FEATURES: This officially licensed South Korean release is All-Region NTSC Code 0 (plays worldwide); provides 4:3 Full Screen display (in the ORIGINAL Black and White) with Dolby Digital 2.0 Stereo Sound in ENGLISH with optional (removable) English and Korean subtitles. It also includes the "Restoring Othello" feature with the film's owner, producers, mixers, orchestral conductor, sound editor, etc. DVD packaging includes some written material in Korean.
---
| | |
| --- | --- |
| Orson Welles | Othello |
| Micheál MacLiammóir | Iago |
| Robert Coote | Roderigo |
| Suzanne Cloutier | Desdemona |
| Hilton Edwards | Brabantio |
| Nicholas Bruce | Lodovico |
| Michael Laurence | Michael Cassio |
| Fay Compton | Emilia |
| Doris Dowling | Bianca |
| Joan Fontaine | Page (Uncredited) |
| Alberto Barberis | Composer |
| Angelo Francesco Lavagnino | Composer |
| G.R. Aldo | Cinematographer |
| Anchise Brizzi | Cinematographer |
| George Fanto | Cinematographer |
| Alberto Fusi | Cinematographer |
| Oberdan Troiani | Cinematographer |
| Jenö Csepreghy | Editor |
| Renzo Lucidi | Editor |
| William Morton | Editor |
| Jean Sacha | Editor |
| Alexandre Trauner | Production Designer |
| Mekhi Phifer | Odin James |
| Martin Sheen | Coach Duke Goulding |
| Luigi Scaccianoce | Production Designer |
| Josh Hartnett | Hugo Goulding |
| Maria De Matteis | Custome Designer |
| Andrew Keegan | Michael |
| Julia Stiles | Desi Brable |
| Rain Phoenix | Emily |
| Chris Freihofer | Assistant Coach |
| Elden Henson | Roger |
| John Heard | Dean Brable |
| Anthony Johnson | Dell (as Anthony 'A. J.' Johnson) |
| Chris Dong | Dutchman Player |
| Rachel Shumate | Brandy |
| Marshall Gitter | Radio Announcer |
| Lisa Benavides-Nelson | Ms. Serney (as Lisa Benavides) |
| Ken French | Scout #1 |
| Jeff Danna | Composer |
| Russell Lee Fine | Cinematographer |
| Kate Sanford | Editor |
Genre: Drama
Media: DVD
Sound: Dolby Digital