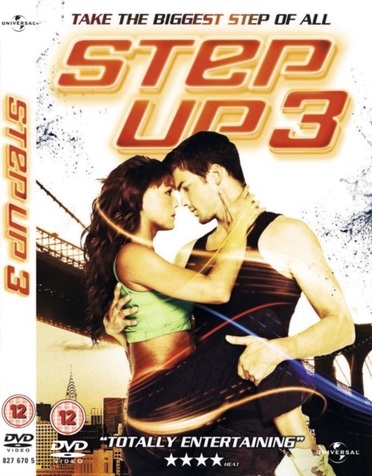 Two Worlds. One Dream.










Stars: Rick Malambri, Adam G. Sevani, Sharni Vinson, Alyson Stoner, Keith Stallworth
Director: Jon M. Chu
Writer: Amy Andelson, Emily Meyer
Language: English
Studio: Summit Entertainment
Duration: 10
Rated: 10
DVD Release: November 2010
A tight-knit group of New York City street dancers, including Luke (Malambri) and Natalie (Vinson), team up with NYU freshman Moose (Sevani), and find themselves pitted against the world's best hip hop dancers in a high-stakes showdown that will change their lives forever.
---
| | |
| --- | --- |
| Rick Malambri | Luke |
| Adam G. Sevani | Moose |
| Sharni Vinson | Natalie |
| Alyson Stoner | Camille |
| Keith Stallworth | Jacob |
| Kendra Andrews | Anala |
| Stephen Boss | Jason (as Stephen 'tWitch' Boss) |
| Martín Lombard | The Santiago Twins |
| Facundo Lombard | The Santiago Twins |
| Oren Michaeli | Carlos (as Oren 'Flearock' Michaeli) |
| Joe Slaughter | Julien |
| Daniel 'Cloud' Campos | Kid Darkness |
| Aja George | The Ticks |
| Straphanio 'Shonnie' Solomon | The Ticks |
| Terence Dickson | The Ticks |
Genre: Drama, Music, Romance
Media: DVD
Sound: Dolby Digital