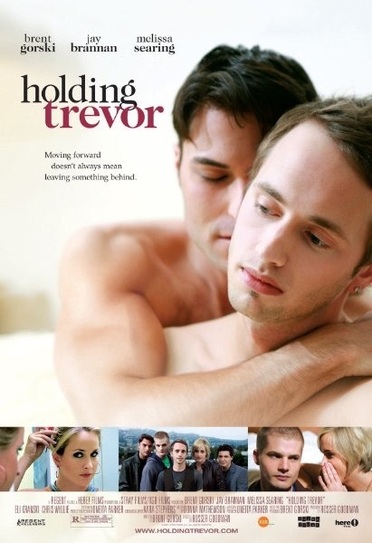 Moving forward doesn't always mean leaving something behind.










Stars: Brent Gorski, Christopher Wyllie, Melissa Searing, Jay Brannan, Eli Kranski
Director: Rosser Goodman
Writer: Brent Gorski
Language: English
Studio: KGB Films
Duration: 88
Rated: NR
DVD Release: March 2009
Young, beautiful and intelligent, Trevor (screenwriter Brent Gorski) is in a stalemate. Entangled in an unhealthy relationship with Darrell, a self-destructive heroin addict, and trapped in a telemarketing job, Trevor finds scant comfort in Los Angeles' vapid party scene, where conversation rarely rises above inquiries like "So, are you an actor?" Worse still, he and his two best friends - roommate Andie and singer Jake - are being pulled apart by boredom and discontent. At the hospital for his boyfriend's latest overdose, Trevor finds a potential new beginning in Ephram, a medical intern with ambition, a warm demeanor and strikingly good looks. After they spend a romantic evening together, Trevor seems poised to make some changes. He begins by ending his relationship with Darrell and then strives to reconnect with Andie and Jake. But what should be a joyous event - a party celebrating a negative HIV test - explodes into rage and sorrow. Darrell shows up unannounced and makes a scene,...
---
| | |
| --- | --- |
| Brent Gorski | Trevor |
| Christopher Wyllie | Darrell |
| Melissa Searing | Andie |
| Jay Brannan | Jake |
| Eli Kranski | Ephram |
| Dawn Mondie | Mary C |
| Joseph Roslan | Naked Guy |
| Mathew Pasillas | Bar Boy |
| Monica Todd | HIV Counselor |
| Isaiah Garnica | BBQ Boy |
| Yaniv Madmon | Party Guy |
| Megan Sheperd | Co-Worker |
| Laura Jean Bransky | Hospital Nurse |
| Daniel Burke | New York Boy |
| Nathan Jon | Cowboy |
| Kristy L. McCracken | Trevor's Boss (as Kristy McCracken) |
| Voltaire Mercado | Darrell's Dealer |
| Ben Pitt | Jake's Trick |
| Kara Stephens | Cinematographer |
| Donna Mathewson | Editor |
Genre: Drama, Lgbt+, Romance
Media: DVD
Sound: Stereo