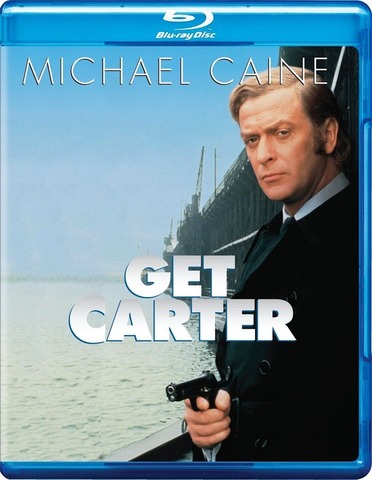 What happens when a professional killer violates the code? Get Carter!










Stars: Michael Caine, Ian Hendry, Britt Ekland, John Osborne (II), Tony Beckley
Director: Mike Hodges
Writer: Mike Hodges, Ted Lewis
Language: English
Studio: Metro-Goldwyn-Mayer British Studios
Duration: 112
Rated: G
DVD Release: June 2006
A vicious London gangster, Jack Carter, travels to Newcastle for his brother's funeral. He begins to suspect that his brother's death was not an accident and sets out to follow a complex trail of lies, deceit, cover-ups and backhanders through Newcastle's underworld, leading, he hopes, to the man who ordered his brother killed.
---
| | |
| --- | --- |
| Michael Caine | Jack Carter |
| Ian Hendry | Eric Paice |
| Britt Ekland | Anna |
| John Osborne | Cyril Kinnear |
| Tony Beckley | Peter the Dutchman |
| George Sewell | Con McCarty |
| Geraldine Moffat | Glenda (as Geraldine Moffatt) |
| Dorothy White | Margaret |
| Rosemarie Dunham | Edna |
| Petra Markham | Doreen Carter |
| Alun Armstrong | Keith |
| Bryan Mosley | Cliff Brumby |
| Glynn Edwards | Albert Swift |
| Bernard Hepton | Thorpe |
| Terence Rigby | Gerald Fletcher |
| Roy Budd | Composer |
| Wolfgang Suschitzky | Cinematographer |
| John Trumper | Editor |
| Assheton Gorton | Production Designer |
| John Bindon | Sid Fletcher |
| Godfrey Quigley | Eddie |
| Maxwell Dees | Vicar |
| Kevin Brennan | Harry |
| Maxwell Deas | Vicar |
| Liz McKenzie | Mrs. Brumby |
| John Hussey | Architect |
| Ben Aris | Architect |
| Kitty Atwood | Old Woman (as Kitty Attwood) |
| Denea Wilde | Pub Singer |
| Geraldine Sherman | Girl in Café |
| Joy Merlyn | Woman in Post Office |
| Yvonne Michaels | Woman in Post Office |
| Carl Howard | 'J' |
| Alan Hockey | Scrapyard Dealer |
| Karl Howard | 'J' |
Genre: Dramas : Action : British : Drama : Organized Crime : Suspense : Betrayal : Murder : Deception : Blackmail : Recommended
Media: DVD
Sound: Dolby Digital