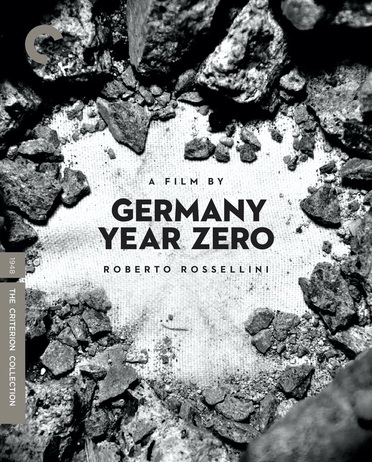 Germania anno zero
The country is obliterated, the buildings are dilapidated and the people are desolated.










Stars: Edmund Moeschke, Ernst Pittschau, Ingetraud Hinze, Franz-Otto Krüger, Erich Gühne
Director: Roberto Rossellini
Writer: Roberto Rossellini
Language: English
Studio: Criterion
Duration: 78
Rated: Not Rated
DVD Release: February 1949
Edmund, a young boy who lives in war-devastated Germany after the Second World War has to do all kinds of work and tricks to help his family in getting food and barely survive. One day he meets a man who used to be one of his teachers in school and hopes to get support from him, but the ideas of this man do not lead Edmund in a clearer or safer way of living...
---
| | |
| --- | --- |
| Edmund Moeschke | Edmund Köhler |
| Ernst Pittschau | Il padre |
| Ingetraud Hinze | Eva |
| Franz-Otto Krüger | Karl-Heinz |
| Erich Gühne | Il maestro |
Genre: Drama, Italian Neo Realism, War
Media: Blu-ray
Sound: Mono