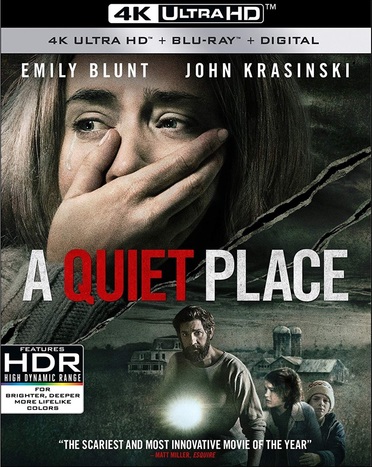 A Quiet Place










Stars: John Krasinski, Noah Jupe
Director:
Language: English
Studio: Paramount Home Video
Duration: 90
Rated: PG-13
DVD Release: July 2018
Holy cow!!!! Can you say suspenseful????? I'm pretty sure I held my breath for the entirety of the movie. The acting was top-notch! Kudos to the entire cast but especially to the always amazing Emily Blunt! I sure hope there's more to come at John Krasinski's direction! Fantastic flick!
---
Genre: Horror
Media: Blu-ray