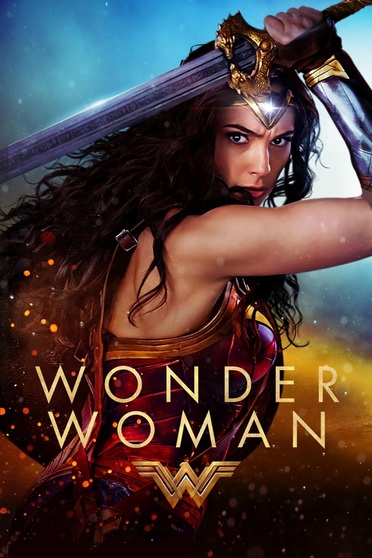 Wonder woman
Wonder. Power. Courage.










Stars: Gal Gadot, Chris Pine, Connie Nielsen, Robin Wright, Danny Huston
Director: Patty Jenkins
Writer: Allan Heinberg, Zack Snyder, Jason Fuchs
Language: English
Studio: Warner Bros.
Duration: 141
Rated: PG-13
Diana, princess of the Amazons, trained to be an unconquerable warrior. Raised on a sheltered island paradise, when a pilot crashes on their shores and tells of a massive conflict raging in the outside world, Diana leaves her home, convinced she can stop the threat. Fighting alongside man in a war to end all wars, Diana will discover her full powers and her true destiny.
---
| | |
| --- | --- |
| Gal Gadot | Diana |
| Chris Pine | Steve Trevor |
| Connie Nielsen | Hippolyta |
| Robin Wright | Antiope |
| Danny Huston | Ludendorff |
| David Thewlis | Sir Patrick |
| Saïd Taghmaoui | Sameer |
| Ewen Bremner | Charlie |
| Eugene Brave Rock | The Chief |
| Lucy Davis | Etta |
| Elena Anaya | Dr. Maru |
| Lilly Aspell | Young Diana (8) |
| Lisa Loven Kongsli | Menalippe |
| Ann Wolfe | Artemis (as Ann J. Wolfe) |
| Ann Ogbomo | Philippus |
| Rupert Gregson-Williams | Composer |
| Emily Carey | Diana (12) |
| Matthew Jensen | Cinematographer |
| James Cosmo | Field Marshall Haig |
| Martin Walsh | Editor |
| Wolf Kahler | German Commander |
| Kristy Carlson | Casting Director |
| Alexander Mercury | German Lieutenant |
| Alexander Terentyev | German Lieutenant |
| Lora Kennedy | Casting Director |
| Martin Bishop | Kaiser Wilhelm II |
| Lucinda Syson | Casting Director |
| Flora Nicholson | Marie |
| Pat Abernethy | Photographer |
| Freddy Elletson | Trench Sentry |
| Sammy Hayman | Trench Sentry |
| Michael Tantrum | Trench Sentry |
| Philippe Spall | Trench Officer - Belgian |
| Edward Wolstenholme | Trench Officer - British |
| Ian Hughes | German Soldier |
| Marko Leht | German Soldier in Boat |
| Steffan Rhodri | Colonel Darnell |
| Andrew Byron | Weary Captain (Shot) |
| Dominic Kinnaird | Suited Man |
| Rachel Pickup | Fausta Grables |
| Ulli Ackermann | Guard at Invite Table |
| Frank Allen Forbes | Turkish Slave |
| Peter Stark | Soldier at Gala |
| Rainer Bock | Von Hindenberg |
| Josh Bromley | Young Soldier (Station) |
| Jennie Eggleton | Young Wife (Station) |
| Eva Dabrowski | Nina |
| Harvey James | German Pilot |
| George Johnston | German Pilot |
| Danielle Lewis | Senator Timandra |
| Florence Kasumba | Senator Acantha |
| Eleanor Matsuura | Epione |
| Josette Simon | Mnémosyne |
| Doutzen Kroes | Venelia |
| Hayley Warnes | Aella |
| Caitlin Burles | Queen's Guard |
| Jemma Moore | Queen's Guard |
| Samantha Jo | Euboea |
| Samantha Win | Euboea |
| Brooke Ence | Penthiselea |
| Madeleine Vall | Egeria (as Madeleine Vall Beijner) |
| Hari James | Trigona |
| Jacqui-Lee Pryce | Niobe |
| Betty Adewole | Amazon Army |
| Caroline Maria Winberg | Amazon Army (as Caroline Winberg) |
| Caroline Winberg | Amazon Army |
| Lizzie Bowden | Amazon Army |
| Kattreya Scheurer-Smith | Amazon Army |
| Sharmina Harrower | Amazon Army |
| Rekha Luther | Amazon Townsfolk |
| Thaina Oliveira | Amazon Townsfolk |
| Ooooota Adepo | Amazon Townsfolk |
| Zinnia Kumar | Amazon Townsfolk |
| Toma McDonagh | Amazon Townsfolk |
| Amber Doyle | Mother |
| Freddy Carter | Soldier |
| Fred Fergus | Soldier |
| Tim Pritchett | Wounded Soldier |
| Gana Bayarsaikhan | Throne Room Amazon |
| Camilla Roholm | Throne Room Amazon |
| Stephanie Haymes-Roven | Amazon Calvary General |
| Nia Burke | Veld Singer |
| Dee Lewis Clay | Singer |
| Marian Lorencik | Pub Bruiser |
| Tori Letzler | Singer |
| Lee Neville | Scottish Regiment Soldier |
| Sofia Abbasi | Turkish Worker |
| Mayling Ng | Orana |
| Clive Aitkins | Civilian Guest |
| Roy Taylor | Pub Bruiser |
| Georgina Armstrong | Amazon Warrior |
| Jack Armstrong | Young Couple Holding Hands |
| Morten Bekkenes | Military Police |
| Nicholas Blatt | George Barnes- War Cabinet |
| Aline Bonetto | Production Designer |
| Annarie Boor | Chateau Dancer |
| Steve Carter | Art Director |
| Mark Bowsher | Soldier |
| James Collins | Art Director |
| Harry Brewis | Jazz Musician |
Genre: Action, Adventure, Fantasy, Sci Fi, War
Media: DVD
Sound: Dolby Atmos