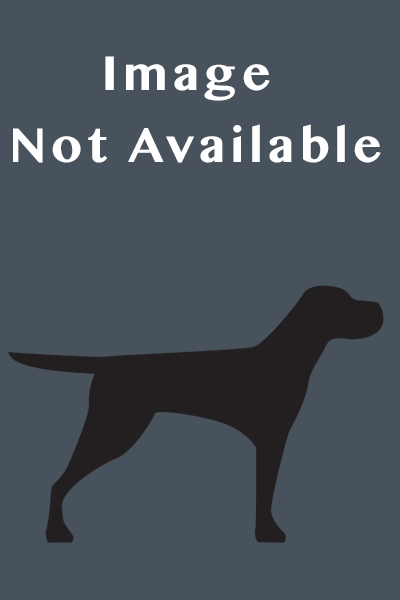 Princess Bride, The : Deluxe Edition
(1987)
Scaling the Cliffs of Insanity, Battling Rodents of Unusual Size, Facing torture in the Pit of Despair. - True love has never been a snap.










Stars: Cary Elwes, Mandy Patinkin, Chris Sarandon, Christopher Guest, Wallace Shawn
Director: Rob Reiner
Writer: William Goldman
Language: English
Studio: Act III Communications
Duration: 98
Rated: PG
A kindly grandfather sits down with his ill grandson and reads him a story. The story is one that has been passed down from father to son for generations. As the grandfather reads the story, the action comes alive. The story is a classic tale of love and adventure as the beautiful Buttercup, engaged to the odious Prince Humperdinck, is kidnapped and held against her will in order to start a war, It is up to Westley (her childhood beau, now returned as the Dread Pirate Roberts) to save her. On the way he meets a thief and his hired helpers, an accomplished swordsman and a huge, super strong giant, both of whom become Westley's companions in his quest.
---
| | |
| --- | --- |
| Cary Elwes | Westley |
| Mandy Patinkin | Inigo Montoya |
| Chris Sarandon | Prince Humperdinck |
| Christopher Guest | Count Tyrone Rugen |
| Wallace Shawn | Vizzini |
| André the Giant | Fezzik |
| Fred Savage | The Grandson |
| Robin Wright | The Princess Bride |
| Peter Falk | The Grandfather |
| Peter Cook | The Impressive Clergyman |
| Mel Smith | The Albino |
| Carol Kane | Valerie |
| Billy Crystal | Miracle Max |
| Anne Dyson | The Queen |
| Margery Mason | The Ancient Booer |
| Malcolm Storry | Yellin |
| Willoughby Gray | The King |
| Betsy Brantley | The mother |
| Paul Badger | The Assistant Brute |
| Errol Bennett | The Balladeer's Percussionist (uncredited) |
| Willy DeVille | The Balladeer (voice) (uncredited) |
| Mickey Feat | The Balladeer's Bassist (uncredited) |
| Guy Fletcher | The Balladeer's Keyboardist (uncredited) |
| Mark Knopfler | The Balladeer's Guitarist (uncredited) |
| Jamie Lane | The Balladeer's Drummer (uncredited) |
| Sallie McLaughlin | (uncredited) |
| Derek Pykett | Villager (uncredited) |
| Adrian Biddle | Cinematographer |
| Robert Leighton | Editor |
| Janet Hirshenson | Casting Director |
| Jane Jenkins | Casting Director |
| Norman Garwood | Production Designer |
| Richard Holland | Art Director |
| Keith Pain | Art Director |
| Maggie Gray | Set Decorator |
| Phyllis Dalton | Custome Designer |
| Lois Burwell | makeup supervisor |
| Andy Clement | special makeup effects assistant |
| Eithne Fennel | supervising hair stylist (as Eithné Fennell) |
| Nick Forder | Makeup Artist |
| Jan Jamison | hair stylist |
| Peter Montagna | makeup designer: Mr. Crystal |
| Barbara Ritchie | hair stylist |
| Peter Robb-King | Makeup Artist |
| David Barron | production manager: UK |
| Loretta Ordewer | unit manager: Derbyshire |
| Mark E. Pollack | executive in charge of production |
| Ken Baker | Assistant Director |
| Peter Bennett | Assistant Director |
| Paul Taylor | Third Assistant Director |
| Bruce Bigg | property master |
| Sharon Cartwright | draftsperson |
| Derek Creedon | dressing propman |
| Mick Flanders | dressing propman (as Michael Flanders) |
| Brian P. Harris | dressing propman (as Brian Harris) |
| Les London | stand-by propman |
| Jill Quertier | production buyer |
| John Ralph | draftsperson |
| Lucy Richardson | draftsperson |
| Alfie Smith | stand-by propman |
| Bill Stallion | storyboard artist |
| Micky Swift | stand-by propman (as Mickey Swift) |
| Peter Verard | construction manager |
| Peter Wallis | dressing propman |
| John Alvin | poster artist (uncredited) |
| Brian Muir | sculptor (uncredited) |
| Keith Short | sculptor (uncredited) |
| Tom Bellfort | Sound Editor |
| Lon Bender | Supervising Sound Editor |
| Sandy Berman | special sound effects |
| David E. Campbell | sound re-recording engineer |
| Jacqueline Cristianini | Sound Editor |
| Cameron Frankley | Sound Editor |
| Chris Hogan | sound assistant |
| Michael Hoskinson | sound assistant |
| Joe Hutshing | sound assistant |
| David John | Sound mixer |
| Randy Kelley | Sound Editor |
| Larry Kemp | Sound Editor |
| Matthew Launay | Boom Operator |
| Joseph A. Mayer | adr supervisor (as Joe Mayer) |
| Vince Melandri | Sound Editor |
| John T. Reitz | sound re-recording engineer |
| Dan M. Rich | Sound Editor |
| Ronald Roose | Sound Editor |
| Gregg Rudloff | sound re-recording engineer |
| Hugo Weng | Sound Editor |
| William Dotson | Sound Editor |
| Craig Harris | special sound effects (uncredited) |
| Barbara McBane | Sound Editor |
| Bob Newlan | Sound Editor |
| Greg Orloff | foley mixer |
| David Young | sound transfer (uncredited) |
| Nick Allder | special effects supervisor |
| Robert Harman | cliff climbing effects: second unit: Ireland (as Bob Harmon) |
| John Hatt | special effects technician |
| Ron Hone | special effects technician |
| Phil Knowles | special effects technician |
| Terry Schubert | special effects technician |
| Rodger Shaw | animatronic supervisor |
Genre: Comedy
Media: DVD
Sound: Dolby