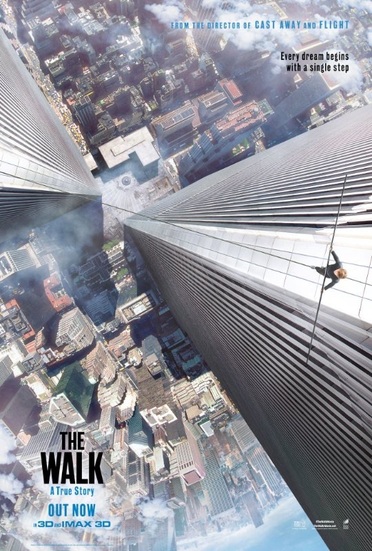 From the director of Forrest Gump, Cast Away and Flight.










Stars: Joseph Gordon-Lavitt, Ben Kingsley, Robert Zemeckis
Director: Robert Zemeckis
Writer: Robert Zemeckis, Christopher Browne
Language: English
Studio: Sony Pictures Home Entertainment
Duration: 123
Rated: 12
DVD Release: February 2016
Der Film ist eine Liebeserklärung an das Paris und New York der 1970er Jahre, aber vor allen Dingen ist er eine Liebeserklärung an die Türme des World Trade Center.
Zwölf Menschen haben bisher den Mond betreten, aber nur ein Mann hat jemals - oder wird jemals - die immens große Lücke zwischen den Türmen des World Trade Centers überqueren: Philippe Petit (Joseph-Gordon Levitt). Unter der Anleitung seines Mentors Papa Rudy (Ben Kingsley) und gemeinsam mit einer bunt zusammengewürfelten Gruppe internationaler Helfer, überwinden sie eine Menge Widerstände, Vertrauensbrüche, Meinungsverschiedenheiten und Risiken, um ihren verrückten Plan durchzuführen.
---
| | |
| --- | --- |
| Joseph Gordon-Levitt | Philippe Petit |
| Guillaume Baillargeon | Outdoor Café Man |
| Émilie Leclerc | Outdoor Café Woman (as Emilie Leclerc) |
| Mark Trafford | American Tourist |
| Inka Malovic | Woman in Chalk Circle |
| Lucas Ramaciere | Boy in Chalk Circle |
| Martin Lefebvre | Gendarme |
| Philippe Bertrand | Gendarme |
| Laurence Deschenes | Young Girl with Candy |
| Patricia Tulasne | Dental Office Receptionist |
| Jean-Robert Bourdage | Dental Patient |
| Sylvie Lemay | Dental Patient |
| Sasha Dominique | Dental Patient |
| Soleyman Pierini | Boy Petit |
| Jade Kindar-Martin | Circus High Wire Performer |
Genre: Adventure, Biography, Drama, Thriller
Media: Digital
Sound: SDDS