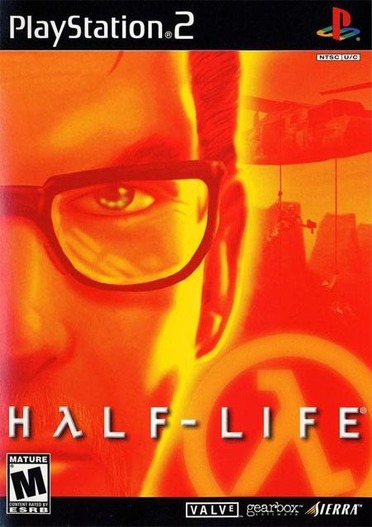 Developer: Valve Corporation, Gearbox Software
Platform: PlayStation 2
Genre: Action
Publisher: Vivendi Universal Games
Series: Half-Life
Rated: Mature
Half-Life is a science fiction first-person shooter video game developed by Valve Corporation, the company's debut product and the first in the Half-Life series. First released by Sierra Studios on November 19, 1998, the game was also released for the PlayStation 2 on November 14, 2001. In Half-Life, players assume the role of Dr. Gordon Freeman, a theoretical physicist who must fight his way out of a secret underground research facility whose research and experiments into teleportation technology have gone disastrously wrong.
Valve, set up by former Microsoft employees, had difficulty finding a publisher for the game, with many believing that it was "too ambitious" a project. Sierra On-Line eventually signed the game after expressing interest in making a 3D action game. The game had its first major public appearance at the 1997 Electronic Entertainment Expo. Designed for Windows, the game uses a heavily modified version of the Quake engine called GoldSrc.
On its release, critics hailed its overall presentation and numerous scripted sequences, and it won over 50 PC Game of the Year awards.
---
Features: Sierra Entertainment Sci-Fi First Person ESRB: Mature