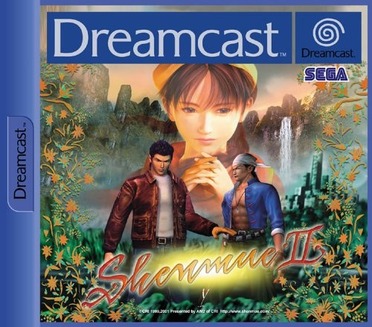 Shenmue II










Developer: Shenmue series
Platform: Sega Dreamcast
Genre: Action & Shooter
Publisher: Sega
Series: Shenmue
Shenmue II (シェンムー II, Shenmū Tsū) is a 2001 adventure game for the Dreamcast and Xbox. It is the sequel to Shenmue, and was produced and directed by Yu Suzuki of Sega AM2.
Due to exclusivity rights obtained by Microsoft, the North American Dreamcast version was cancelled. Because of this, no English dub was recorded for the Dreamcast version of Shenmue II, so the European release instead featured the original Japanese audio with English, French and Spanish subtitles (although a hacked version using the English dialog lifted from the American Xbox version is available on the internet). Shenmue II incorporates three chapters of the Shenmue saga.
Shenmue II begins shortly after the first installment concluded. While Shenmue told the story of the first chapter of the saga, the second game tells the story of the second, third, and fourth chapters. Many consider the second chapter to occur between Shenmue and Shenmue II during Ryo Hazuki's trip from Yokosuka to Hong Kong and is referred to during the beginning of the game. However, this is not canonical. The "Boat Chapter" is available as a comic book as an extra in the Xbox version of the game.