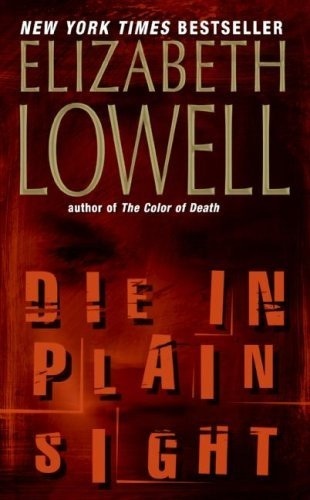 Die in Plain Sight
(2004)










Author: Elizabeth Lowell
Publisher: HarperCollins e-books
Pages: 544
Series: Rarities 03
ISBN: 9780060504113
Genre: World Literature
Format: iBook
"New York Times" bestselling author Elizabeth Lowell creates another masterpiece of excitement and chills, passion and surprise
Die in Plain Sight
When Lacey Quinn inherits the striking landscapes done by her late, much-loved grandfather, she believes they are as good as anything hanging in museums. But the paintings now in her possession are more than the works of a talented master. They are anguished voices from the grave . . . crying murder!
Lacey begins researching her grandfather's past -- and is rocked almost immediately by a strange series of violent events. Someone wants to steal her inheritance, to reduce the paintings to unrecognizable ashes in a suspicious blaze. Someone wants to prevent Lacey from examining her grandfather's work too closely . . . by any means necessary.
Ian Lapstrake, a security specialist, has taken an interest in Lacey's inheritance . . . and in her. Troubled by what he sees, he becomes Lacey's shadow, as her search for answers leads them both down an ever-darkening road paved with lies, blood, and devastating secrets.