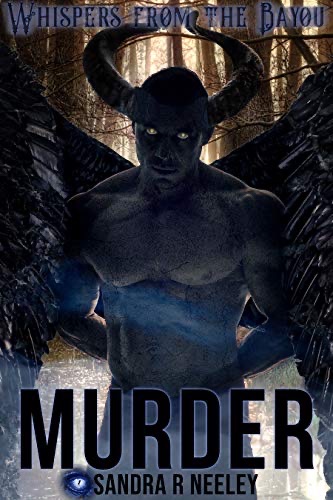 Murder (Whispers From the Bayou Book 5)
(2020)










Author: Sandra R Neeley
Publisher: Sandra R Neeley
Language: English
Pages: 215
Series: Whispers From the Bayou(#5/5)
Genre: Paranormal fiction
Format: Ebook Amazon
Murder is the last of the gargoyles in Whispers to find his mate. Or so he thinks…
A fateful mission into Hell to rescue his best friend's stolen mate leads Murder to a female he can't look away from. As he hangs helpless from the chains holding him secure in the Dark One's torture cell, a quiet female with midnight-blue eyes tends his wounds and nurses him the best she can despite his snarls and warnings to leave him alone. He doesn't understand why he's soothed by her presence. Before he can figure it out, he's rescued and whisked back to the place he calls home. But he finds he has only one desire… and he's got to go back to Hell to retrieve it.
Lucitari is an ancient. All her life she's believed a mate is nothing more than a liability — someone to be used against you. It's a weakness she cannot afford Which is why eons ago, she selflessly gave away the part of herself that calls to a mate. It was an impulsive, yet sensible decision — until now. Now she's found her mate, but he's claimed another. Her heart is breaking, yet even so, she wishes him well. She's doing her best to put on a brave face, though it's hard to do when he makes her so angry she struggles to control her temper. But she's determined to be happy for him. A little. Maybe.
The fates are never clear with their intent for the future. And life can be downright confusing. Like why a soothing pair of beautiful, mid-night blue eyes suddenly turn brown. Why the pull you feel for a mate is no longer a pull at all, and why an ancient who's lived on the outskirts of your life for years suddenly seems to be all you can think about. For Murder it's become a race against time to put all the pieces together before his real mate falls through his grasp forever. She's hidden herself away from the pain he's caused. If he can't locate her in time, she'll be lost, not only to him, but to all — forever.