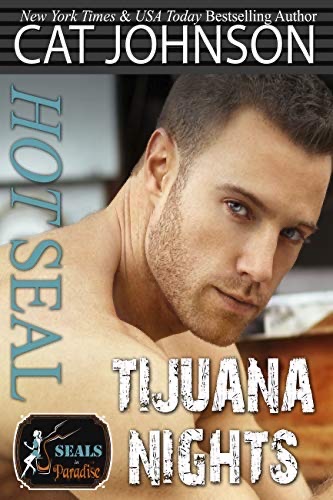 Hot SEAL, Tijuana Nights
(2019)










Author: Johnson Cat
Language: English
Pages: 240
Series: SEALs in Paradise(#8/16)
Genre: Romantic Comedy
Format: Ebook Amazon & Audible Book
He's a Navy SEAL. She's his sister's annoying best friend . . . and now she's missing. In Tijuana. And he has to find her. During his leave. F*ck.
Navy SEAL Zachary Browne made it back from Yemen to find a squatter living in his house—his sister's best friend who is now an apparently homeless and very possibly insane, sexy AF interior designer.
Gabby claims Amanda hired her to redecorate his place as a surprise. His sister should know the two things Zach hates more than surprises is change and people touching his stuff. But Gabrielle Lee Interiors & More has done all that—and more.
Zach survived Houthi rebels, but he might not survive these two women.
When Gabby goes missing—in Tijuana of all places—he has to go find her. But things can get a little wild south of the border—and not just from the chemistry they've been trying to ignore for more than a decade.
What happens in Tijuana . . . might just kill you.