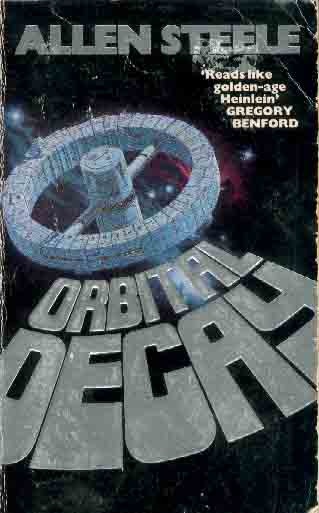 Author: Allen Steele
Publisher: Legend paperbacks
Pages: 336
ISBN: 9780099741909
Genre: Science Fiction
Format: Paperback
SPACE IS THE NEW FRONTIER
Early in the 21st century, Olympus Station, nicknamed Skycan, orbits the Earth. It is home to 130 beamjacks, people who are building the future: the power and space stations which will open up space. They are wild, colourful characters, men and women running from their pasts or looking for new kicks. But what they find are long hours, danger — and anarchy.
For Skycan has a secret at its heart. And when the beamjacks find out what that secret is, there will be no hope of holding them down.
Orbital Decay is an extraordinary début, hard science fiction married to non-stop action, larger-than-life characters, humour and adventure. It is an enthralling look at a future just around the corner.
'It's not often that a new writer comes along so boldly and successfully… An epic tale of the space age'
LOCUS
'One of the hottest new writers today'
GARDNER DOZOIS