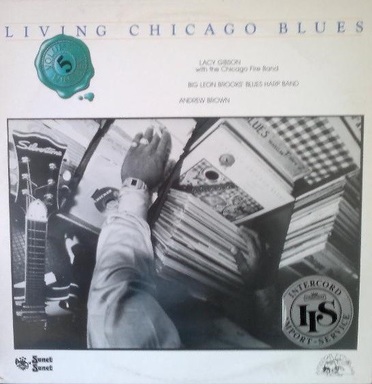 Living Chicago Blues Volume 5
(1980)
Lacy Gibson, Big Leon Brooks' Blues Harp Band, Andrew Brown










Label: Sonet
Duration: 41:17
Genre: Blues, Chicago Blues
These three albums are dedicated to the late Tony Gooden, whose music contributed to the Son Seals Blues Band, and whose image appeared on the covers of LIVING CHICAGO BLUES, Vols. I-III.
(p) 1980 Alligator Records USA
(c) Sonet Records & Publishing Ltd 1980
121 Ledbury Road, London W11 2AQ.
Sonet Sonet and Alligator logos on front and back cover.
---
Track
Artist
Duration
Drown in My Own Tears
4:39
Crying for My Baby
2:47
Feel So Bad
3:52
Wish Me Well
2:54
Blues For A Real Man
3:34
Thirteen Years In Prison
3:04
Country Boy
4:23
My Life Ain't The Same
3:19
I Got News For You
5:01
Morning, Noon and Night
3:43
Two Years
4:01
Original Release: 1980-01-01
Producer: Bruce Iglauer