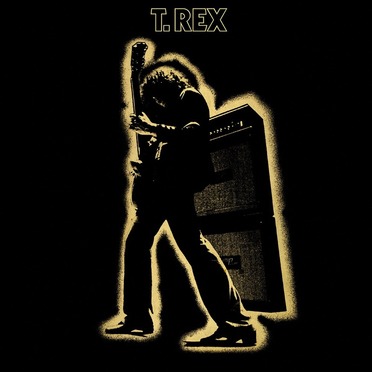 T. Rex










Label: Rhino / Wea
Duration: 39:38
Genre: Adult contemporary
Many things have been said about T-Rex's "Electric Warrior" and I won't comment more on the recording itself thanit's one of the best albums ever.
This album has been re-issued over and over, last year when A&M released a new version re-mastered by producer Tony Visconti.
This version, released by Rhino, makes the former look as a rather shoddy affair. Rhino's "Electric Warrior" has better sound and the packaging is excellent. All the original artwork is included (reproductions of the poster and the inner sleeve) as well as rare photos by Keith Morris.
There is also a well-written essay and an interview with percussionist Mickey Finn.
Last years A&M release featured previously unreleased outtakes - here there is only one unreleased track, but instead Rhino have added all the 1971 non-LP tracks, plus an interview from a promo album.
I prefer Rhino's version to A&M's "30th Anniversary Edition" in every aspect, however I think Viconti's comments on the recording of the album were far more illuminating than Finn's.
It's a shame that you have to buy the same album over and over again to get a decent version, but I believe that this is the definitive version of Electric Warrior.
---
| Track | Duration |
| --- | --- |
| Mambo Sun | 3:40 |
| Cosmic Dancer | 4:30 |
| Jeepster | 4:12 |
| Monolith | 3:49 |
| Lean Woman Blues | 3:04 |
| Bang A Gong (Get It On) | 4:27 |
| Planet Queen | 3:13 |
| Girl | 2:32 |
| The Motivator | 4:00 |
| Life's A Gas | 2:24 |
| Rip Off | 3:46 |
| There Was a Time | 1:00 |
| Raw Ramp | 4:16 |
| Planet Queen (Acoustic Version) | 3:00 |
| Hot Love | 4:59 |
| Woodland Rock | 2:24 |
| King Of The Mountain Cometh | 3:57 |
| The T. Rex Electric Warrior Interview | 19:35 |
Original Release: 1971-01-01
Composer: Marc Bolan
Arranged By: Marc Bolan
Producer: Tony Visconti
UPC: 81227611125, 600753722602