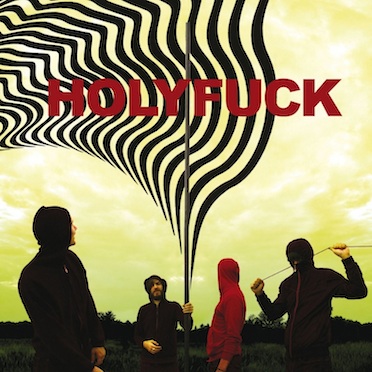 Holy Fuck










Label: Xl Recordings
Duration: 37:02
Genre: Dance & Electronic
I saw HF live three nights ago in Portland, Oregon, playing with the awesome Super Furry Animals. It was a good matchup. The four guys from HF - rock-style drummer, bass player, two guys with keyboards and doohickey's laid out - would find a groove and jam on it, letting the song grow so you could dance around, bob your head, etc, but then would get out before it got too monotonous. This is no Casio band: They rocked out, the sound was full and exciting, and every song had an identity of it's own. I was impressed, so I rushed out and bought their CD (confusingly?) titled "LP." It captures very well the feel and structure of the songs I saw played live; matter of fact; I recognized most of the songs right away. So, this is no "noise" band, but a set of guys who play well-thought-out, fresh and groovin' rock (mostly instrumental but with various yelps and shouts to amp up the fun a bit more).
Their self-titled 2005 album is pretty good also, but not quite as compelling, IMHO.
So, get this CD if you like your rock/electronica played with emotion and feel, but don't need lyrics to tell you what it's all about. And most certainly, check them out live if they grace your town.
---
Track
Artist
Duration
Super Inuit
3:33
Milkshake
3:28
Frenchy's
2:53
Lovely Allen
4:29
The Pulse
5:55
Royal Gregory
3:49
Echo Sam
4:16
Safari
4:23
Choppers
4:16
Original Release: 2007-10-26
UPC: 634904029524, 609008277324