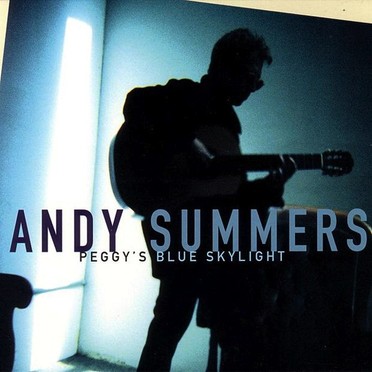 Peggy's Blue Skylight
(2000)
Andy Summers










Label: Bmg Int'l
Duration: 1:04:15
Genre: Jazz
In a similar vein as his 1999 release Green Chimneys: The Music of Thelonious Monk, guitarist Summers now offers tribute to jazz pioneer Charles Mingus. The collection is a little cobbled together, with an ill-conceived rap from Q-Tip over "Goodbye Pork Pie Hat" and a sparse, unfunky reading of "Cumbia Jazz Fusion," but the former Policeman's bright guitar work works hard at tying it all together. Making more admirable guest spots are Randy Brecker bringing his crossover jazz trumpet to "Boogie Stop Shuffle," Deborah Harry singing on "Weird Nightmare," and the genre-bending Kronos Quartet performing a string arrangement of the final track "Myself." While at times overproduced and slick, Summers must be commended for approaching Mingus' daunting music head on and adapting it as his own.
by Zac Johnson
allmusic.com
---
Track
Boogie Stop Shuffle
Tonight at Noon
Reincarnation of a Lovebird
Opus Three
Cumbia Jazz Fusion
Remember Rockefeller at Attica
Peggy's Blue Skylight
Weird Nightmare
Goodbye Pork Pie Hat/Where Can a Man Find Peace?
Free Cell Block F
Self Portrait in Three Colors
Myself When I Am Real
Original Release: 2000-01-01
Composer: Charles Mingus
UPC: 90266367924