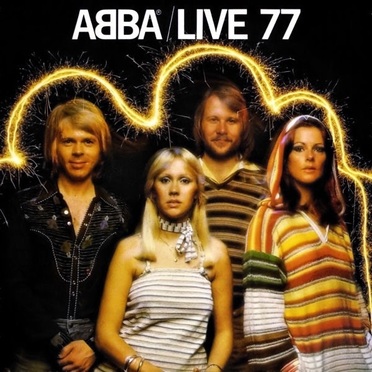 ABBA










Label: Jultidningsförlaget
Duration: 9:14
Genre: Rock, Pop, Schlager, Ballad, Pop Rock
Recorded live in Australia 1977.
Specially produced for Jultidningsförlaget.
Not for sale.
A Polar Music International production, Stockholm 1977.
Includes a note: NB! To play this special disc, please put a regular EP under it to get the right pressure for the pick up.
ABBA/Live 77 was a special single sided promo gold flexi disc given as a bonus to children who sold magazines and books for Christmas for the company Jultidningsförlaget, a publishing company using door sales as their main distribution channel.
---
| Track | Duration |
| --- | --- |
| Fernando | 3:35 |
| Rock Me | 1:37 |
| Why Did It Have To Be Me | 1:15 |
| Money, Money, Money | 1:10 |
| Waterloo | 1:37 |
Arranged By: Björn Ulvaeus, Benny Andersson, Michael B. Tretow
Producer: Björn Ulvaeus & Benny Andersson