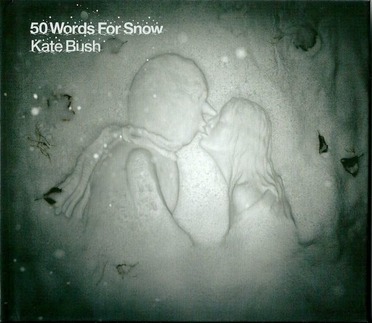 Kate Bush










Label: Fish People
Duration: 1:05:06
Genre: Pop
Comes in a digibook.
Official release date according to Kate Bush website is 21 November 2011 though copies were available prior to this date. Also, actual release dates vary from country to country.
12 page digibook (Cardboard packaging).
On page 12 ("Credits") of booklet:
Track 2: With special thanks to James
Track 3: Special thanks to Joel for his guitar
(regarding mixing credits): Many thanks to Del Palmer for his input
Published by Noble & Brite Ltd.
Orchestral sessions recorded at Abbey Road Studios
Elton John appears courtesy of Mercury Records Ltd.
Many thanks to: Mark Thompson, Jim Jones, Ian Sylvester, George Gilbert, Colette Barber, Leigh Tunick, David Hage, Isobel Griffiths, Gary Briley, Jackie & Gill, John McCarthy, Michael Wood & Deane Cameron
Special thanks to: Dan & Bertie, Hazel Pethig, James Guthrie, Stuart Crouch, Keith Peacock, Murray Chalmers, Geoff Jukes, Russell Roberts, Brad Gelfond, Pat Savage, Matthieu Lauriot Prevost, Barney Wragg, Remi Butler
*Intergalactic thanks to Marc Okrand: linguist, scholar & creator of the Klingon language - qatiho'
Very special thanks to David Munns
On back-sleeve & disc circumference:
℗ 2011 The copyright in this sound recording is owned by Noble & Brite Ltd.
© 2011 Noble & Brite Ltd. Made in the E.U.
---
Track
Artist
Duration
Snowflake
9:47
Lake Tahoe
11:08
Misty
13:32
Wildman
7:17
Snowed-In At Wheeler Street
8:05
50 Words For Snow
8:30
Among Angels
6:48
Original Release: 2011-12-01
Composer: Kate Bush
Producer: Kate Bush
UPC: 45778718627, 5099972986615, 5099972986622