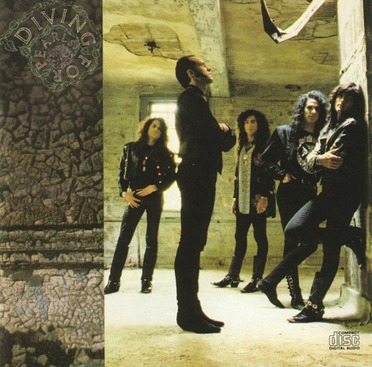 Diving For Pearls










Label: CBS, Epic
Duration: 39:12
Genre: Hard Rock, A.O.R.
The Late '80s produced a plethora of melodic rock acts from North America – none more special than Diving For Pearls.
Led by supremely talented frontman Danny Malone, this NYC-based five-piece forged one of the finest records of the era (this one) at a time when the likes of Bon Jovi, Winger, White Lion & Whitesnake were receiving platinum trophies as a matter of course.
Fêted by the critics and embraced by American radio programmers, the 'DFP' album made an immediate impact and looked set to take the band to the top of the AOR mountain. However, despite healthy international interest plus sales at home of nearly 250,000, a series of promotional hiccups and marketing blunders left this David Prater-produced project floundering, forcing the band to abandon any dreams of melodic rock supremacy.
Failed potential aside, the ensuing years have been increasinly kind to DFP, with many now regarding this stellar debut (a Kerrang! Top 20 Album in 1989) as quite possibly one of the most overlooked works from a time when magnificent hooks, savage guitars, enthralling song structures & expressive vocals ruled the world with a rod of (velvet-coated) iron.
---
| Track | Duration |
| --- | --- |
| Gimme Your Good Lovin' | 4:16 |
| Have You Forgotten? | 3:42 |
| I Close My Eyes | 3:50 |
| New Moon | 4:03 |
| Never On Monday | 3:25 |
| You're All I Know | 4:46 |
| Mystery Me | 4:01 |
| I Don't Want to Cry | 4:04 |
| Keep Our Love Alive | 3:28 |
| The Girl Can't Stop | 3:37 |
| Dear Prudence (Demo) | 4:13 |
| I Close My Eyes (Live) | 3:53 |
| Gimme Your Good Lovin' (Live) | 4:18 |
| The Girl Can't Stop It (Live) | 4:42 |
| She Sells Sanctuary (Live) | 4:36 |
Original Release: 1989-01-01
Arranged By: Diving For Pearls, David Prater
Producer: David Prater
UPC: 74644513028, 5051068002227