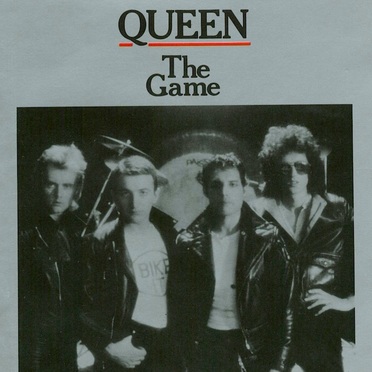 Queen










Label: EMI
Duration: 35:38
Genre: Rock
Queen made a name for themselves in the seventies as one of the greatest rock and roll bands of the decade. They had scored a number of hits, and fast became one of the world's most beloved and best-selling bands. And then came the eighties. The transition between decades killed many rock and roll bands, or caused some of them to change their sound so drastically that they would end up perishing? Would Queen fall victim to this decade transitional curse?
I had some serious doubts about this album, but one listen to this album completely destroyed my doubts. In my opinion, this was the strongest album Queen had released at the time since A Night At The Opera. Although this album doesn't top Opera, it comes very close – but in a very different way. Two huge hits came from this album, and they're two songs that are about as different from one another as you could possibly imagine – the gritty, down-to-earth hard rocker "Another One Bites The Dust", and the laid-back, neo-rockabilly "Crazy Little Thing Called Love". On most Queen albums, the stars are Freddie Mercury and Brian May. Those two do damn good work on this album, but the main star here is, oddly enough, bassist John Deacon! His bass is considerably more prevalent on this album than on any other Queen album. Listen to the album's two big hits to see what I mean. This album gives audiences a little bit of everything – hard rockers, lighter rockers, poppy tunes, and pretty much everything in between. It's not surprising that this album is a favorite of many a Queen fan – it's one of the band's finest works.
The Game is an excellent album. Following the release of this album, Queen would continue to release excellent albums, but would in a sense lose their identity to the pop trends of the new decade. In many ways, The Game stands as Queen's last truly "classic" album. If you're a fan of the band, this is an album that must be added to your collection.
---
| Track | Duration |
| --- | --- |
| Play The Game | 3:30 |
| Dragon Attack | 4:19 |
| Another One Bites The Dust | 3:37 |
| Need Your Lovin' Tonight | 2:48 |
| Crazy Little Thing Called Love | 2:44 |
| Rock It (Prime Jive) | 4:33 |
| Don't Try Suicide | 3:53 |
| Sail Away Sweet Sister | 3:33 |
| Coming Soon | 2:51 |
| Save Me | 3:50 |
Original Release: 1980-01-01
Composer: Freddie Mercury
Producer: Queen
UPC: 77778949626, 602527717517, 15775161023, 77774621328, 720616106322